Arizona City Temporarily Renamed After Taylor Swift Ahead of 'Eras Tour' Concerts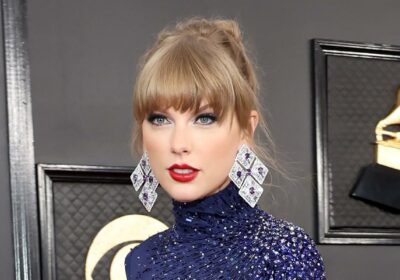 Taylor Swift just got a city named after her – temporarily!
The 33-year-old entertainer is set to kick off her The Eras Tour in Glendale, Ariz., this upcoming weekend, and they just changed the name of the city to commemorate the occasion.
Get more info inside…
Glendale city mayor Jerry P. Weiers read a proclamation, saying, "We hereby proclaim that on March 17 and 18, 2023, the city of Glendale will be renamed Swift City, and all Swifties are encouraged to to share their smiles that could light up this whole town on all social media platforms because the best people in life are free."
There will also be digital billboards in the city near the State Farm Stadium, where the concerts will take place, welcoming Swifties to town.
Taylor kicks off her The Eras Tour THIS Friday and Saturday at the stadium in Arizona. We can't wait to find out what songs she chooses to perform from her catalogue!
Source:
Read Full Article