Aaron Rodgers referred to Travis Kelce as 'Mr. Pfizer' during a chat show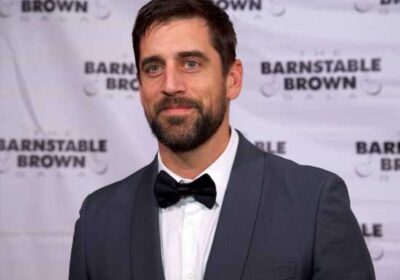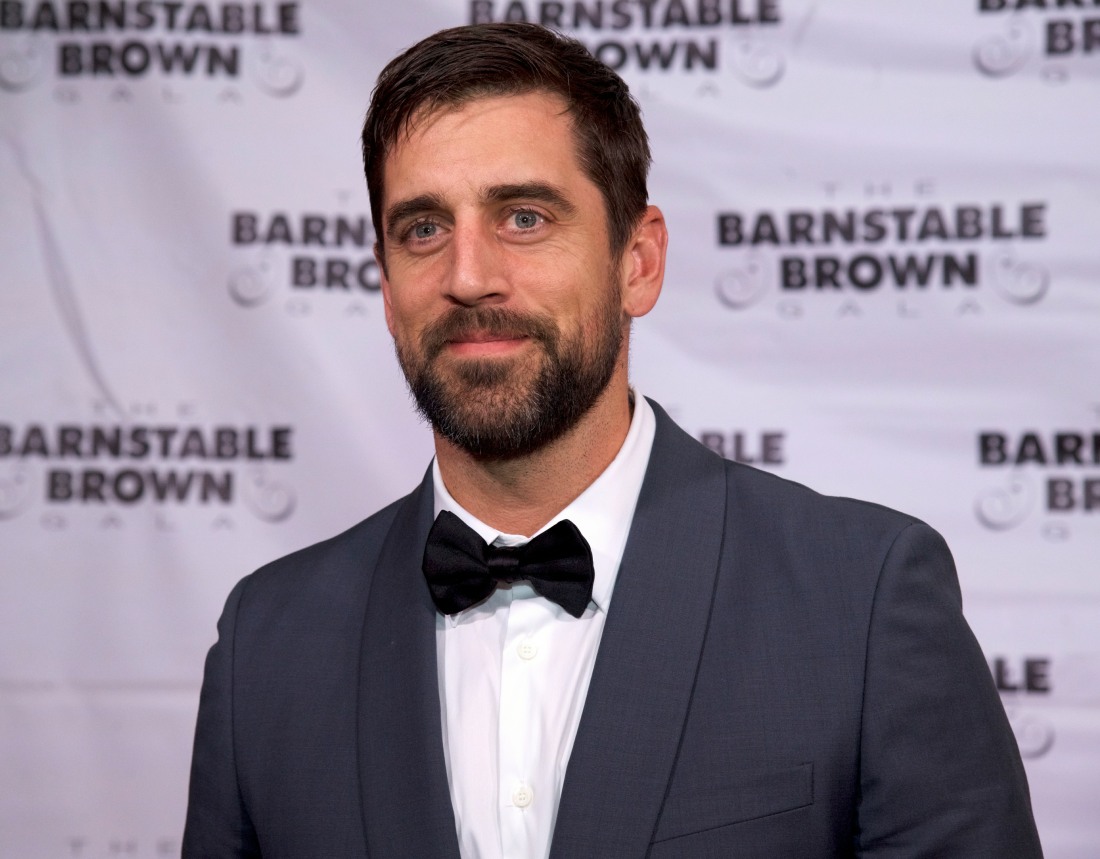 During the pandemic, the drug companies making Covid vaccines began partnering with celebrity athletes and sponsoring sports events. For the past three years (I think?) Moderna has been a major sponsor of the Us Open, which is funny because a few of those tennis-player dumbasses refused to get vaccinated. I didn't realize it, but Pfizer has also gotten into the player/team sponsorship game. Pfizer is now one of Travis Kelce's sponsors, and they got him to record a PSA about getting your booster shots. What an excellent use of Travis's NFL fame and name, right? Well, according to dipsh-t Aaron Rodgers, it's something worthy of mockery:
New York Jets quarterback Aaron Rodgers has a new nickname for Kansas City Chiefs tight end Travis Kelce, and no, it doesn't have anything to do with Taylor Swift. During his weekly appearance on "The Pat McAfee Show," Rodgers was discussing the Jets' loss to the Kansas City Chiefs on Sunday — with Swift in attendance for the second week in a row to see a Chiefs victory — when he referred to Kelce as "Mr. Pfizer."

Kelce recently partnered with the pharmaceutical giant to promote its COVID-19 and flu vaccines in commercials, which have been seen by Rodgers and many others.

"There's some sort of moral victory out there that we hung with the champs and that our defense played well," Rodgers told McAfee about the Jets' performance. "[Kansas City Chiefs quarterback] Pat [Mahomes] didn't have a crazy game, and 'Mr. Pfizer,' we shut him down. He didn't have a crazy impact game. Obviously, he had some yards and stuff, but I felt like for the most part, we played really tough on defense and played well the last three quarters."

McAfee and former Green Bay Packers linebacker A.J. Hawk, one of the show's co-hosts and an ex-teammate of Rodgers, laughed as the four-time MVP tried to keep a straight face while finishing his thoughts on the game. McAfee asked Rodgers about the nickname for Kelce again, to which Rodgers said, "He's doing commercials for Pfizer, so I'm sure he's owning it."
[From Fox News]
It really is something to watch this happen in slow-motion. Before the pandemic, Aaron Rodgers was a popular quarterback and many people considered him smart, handsome, engaging, interesting. Then it all went sideways – suddenly he was spouting Joe Rogan's talking points and bitching about vaccines and modern science. I said before that there's an element of toxic masculinity to Aaron's whole deal nowadays – he's trying and failing to position it as "you're not a real man if you get vaccinated, you're weak." You know who looks like a real man? The famous dude who is trying to save lives by reminding people to get their flu shots & Covid boosters. That same dude is banging one of the richest women in America and she just brought Wolverine and Deadpool to his game (which he won).
— Barstool Sports (@barstoolsports) October 3, 2023
— Nancy Pelosi's Heels (@bidonkules) September 25, 2023
Photos courtesy of Avalon Red, Instar.
Source: Read Full Article