Aaron Carter Dodges Jail Time After Striking Plea Deal, Four Years After DUI Arrest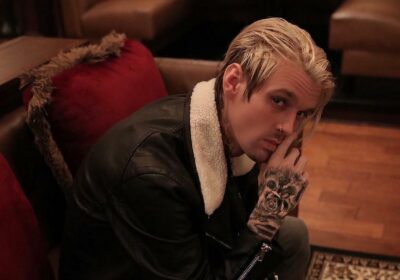 The former child star is sentenced to community service after agreeing to plead no contest to reckless driving in DUI case related to his arrest back in 2017.
AceShowbiz –Aaron Carter has escaped jail after reaching a plea deal in his 2017 DUI case.
The "Crazy Little Party Girl" hitmaker was stopped by police in Habersham, Georgia, when out with his then-girlfriend Madison Parker in 2017 but declined to submit to a breathalyser test when officers suspected he'd been drinking.
The case has now been closed after Aaron made a deal with prosecutors, with a Habersham County court clerk telling TMZ the star has agreed to plead no contest to reckless driving and will be placed on 12 months of probation.
Additionally, Aaron will have to complete 40 hours of community service, take DUI risk reduction classes, and undertake a drug and alcohol evaluation and then comply with any other treatment that is deemed to be appropriate. The former child star will also have to pay around $1,500 (£1,085) in court fees and fines and, in return, the DUI charge will be dropped.
Several months after DUI arrest, Aaron Carter was involved in an accident. "Life is really so precious, I just got into a terrible accident and completely totaled my BMW M4. I never meant to get into an accident as severe as this," he told his followers back then.
He later checked into rehab but he didn't stay long in the facility. He entered rehab again the following week and his rep claimed he only left the facility to take care of "the legal and financial matters that required his attention and returned to the wellness facility to complete his program."
Source: Read Full Article