9 Times Joe Jonas & Sophie Turner Being Cute Made You Cry
Joe Jonas and Sophie Turner epitomize celebrity relationship goals. Go ahead and fight me on this. But TBH, any efforts to refute that would probably be in vain, since the evidence that they have an enviable romance is overwhelming. Let's review the number of times Joe Jonas and Sophie Turner being cute made you shamelessly weep with joy, shall we?
Jophie was first spotted together while they were cozying up at a pre-MTV Europe Music Awards Kings of Leon concert in the fall of 2016. There was reportedly a lot of smiling and smooching (#adorbs). By Valentine's Day 2017, Jonas was already proving he was the ideal BF when he left a comment with just a flame emoji on one of Turner's Instagram photos. That spring, they were seen taking romantic strolls up and down Ventura Boulevard in Los Angeles and packing on the PDA. In September of 2017, they took their relationship to a new level when they adopted a precious little Siberian Husky pup, which they named Porky Basquiat, and proudly boasted about on IG. And who can forget about the time in October 2017 when they announced their engagement with matching Instagram posts of Turner's jaw-dropping engagement ring? To jog your memory, he wrote "She said yes," while she wrote, "I said yes." I'm not swooning, you're swooning.
Honestly, Jonas and Turner have had so many cute moments, it's next to impossible to name them all. But here are a handful of times they were sheer #couplegoals.
When Turner gave 'Hesitate' a heartfelt shoutout.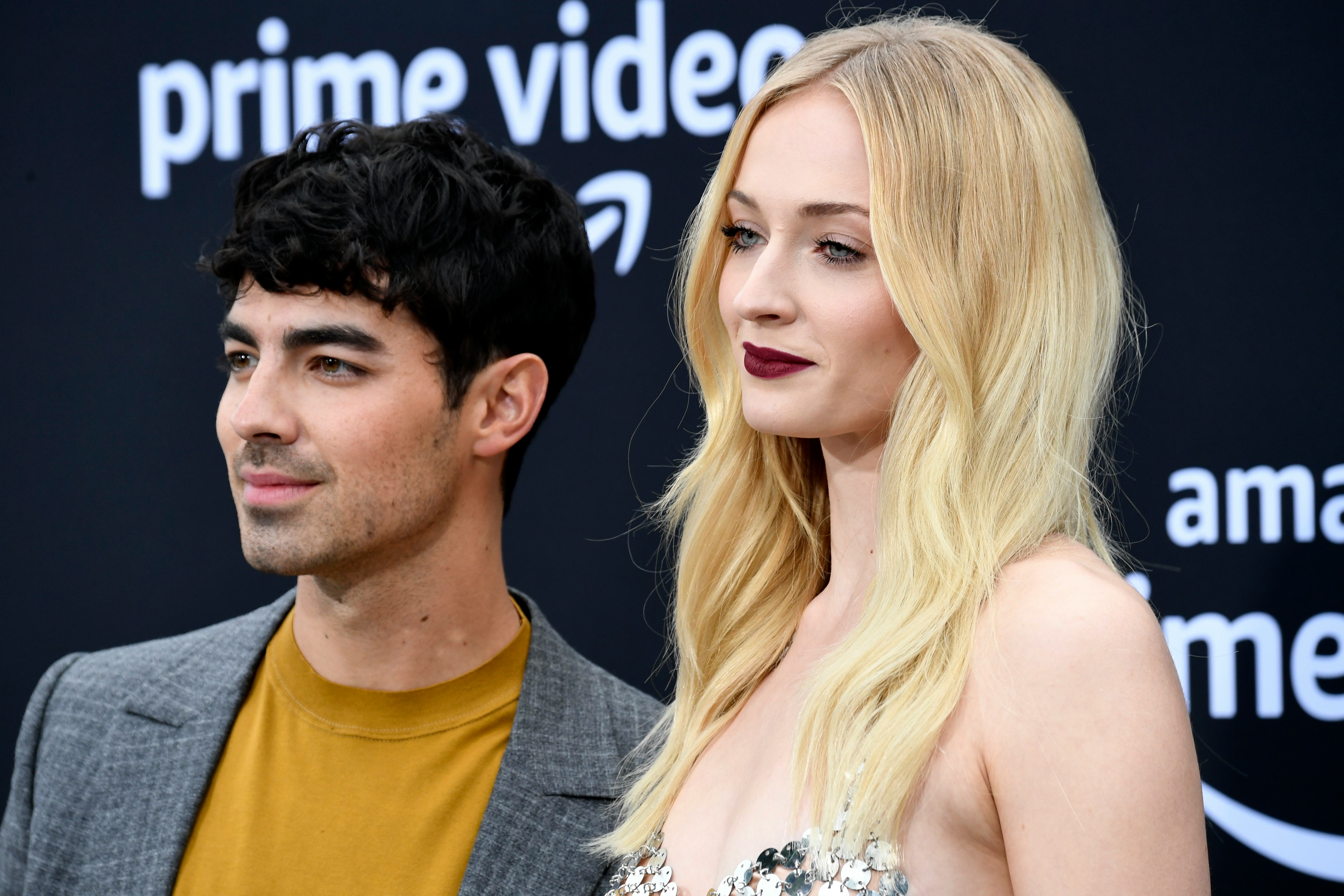 When JoBros dropped "Hesitate," fans were quick to speculate that the song may be about Sophie Turner. Not only did Joe Jonas help to write the song, but the lyrics in the first verse and chorus (both of which he sings), do seem like they could be inspired by his relationship.
While Jonas hasn't outright admitted that Turner inspired the song, it's clear that it's meaningful to her. Because when the album dropped on June 7, Turner uploaded a screenshot to her IG story that showed she was listening to "Hesitate." Not only that, but she captioned it: "HAPPINESS BEGINS IS OUT NOWWW," and added, "AND ALSO PLAYING THIS SONG ON REPEAT. I LOVE YOU @JOEJONAS." And it doesn't end there. Jonas then shared the photo on his IG Story, writing in the caption, "I love u."
I mean, does anyone not want their pop star partner to write a hit song about them?
When they were color-coordinated at the Met Gala.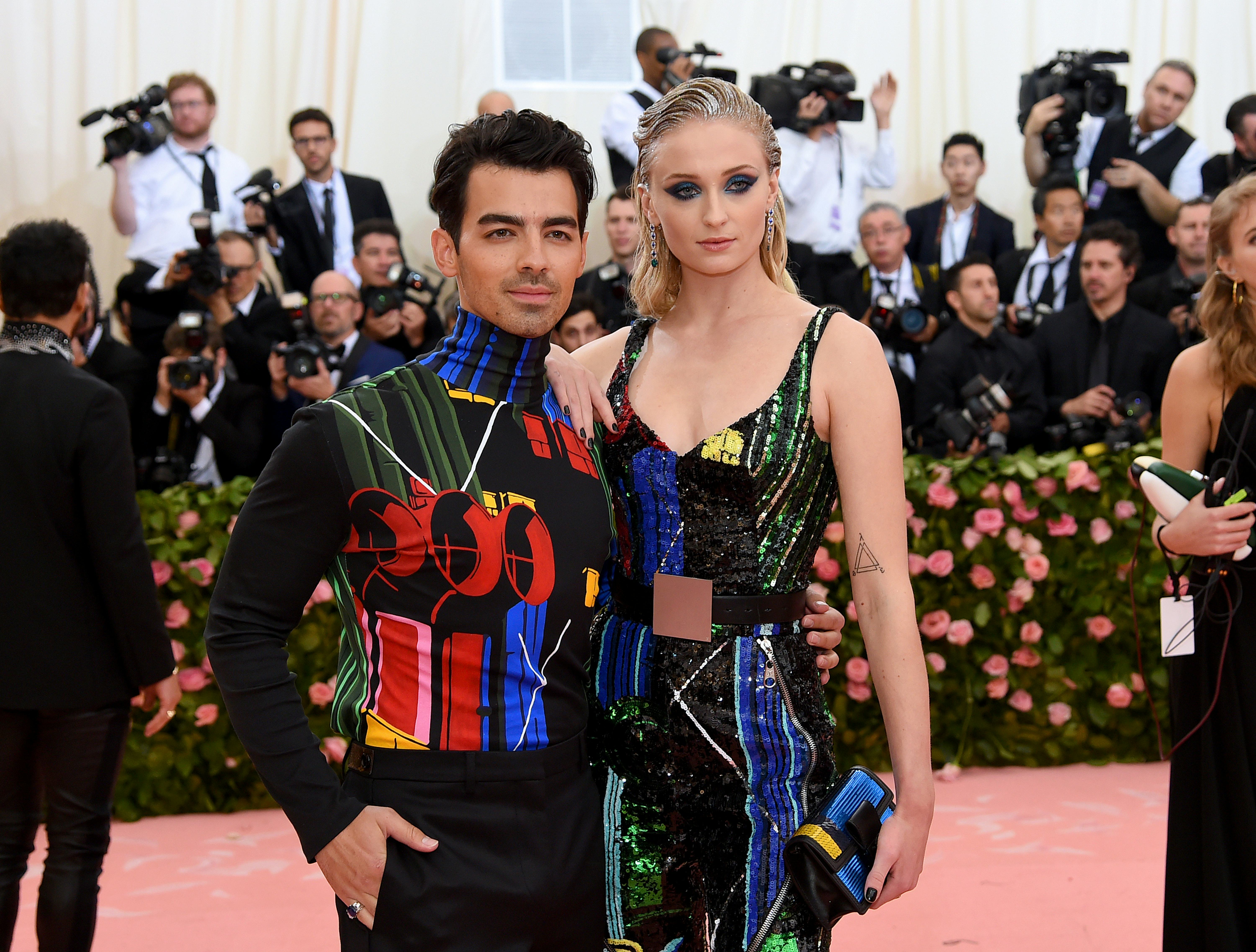 It kind of goes without saying that the first thing you start doing when you get your Met Gala invite is start planning your epic ensemble. And clearly, Jonas and Turner put a lot of thought into theirs. The theme for the 2019 Met Gala was camp fashion, and Jophie arrived on the red carpet in eye-catching, color-coordinated outfits. Did I mention this also marked their debut as a married couple?
Turner rocked a custom Louis Vuitton sequined two-piece set that resembled a jumpsuit, and Jonas sported black trousers and a shirt that featured bold, vibrant graphics in corresponding colors. Couples who coordinate their outfits together, stay together, IMHO.
When Turner attributed her happiness to Jonas.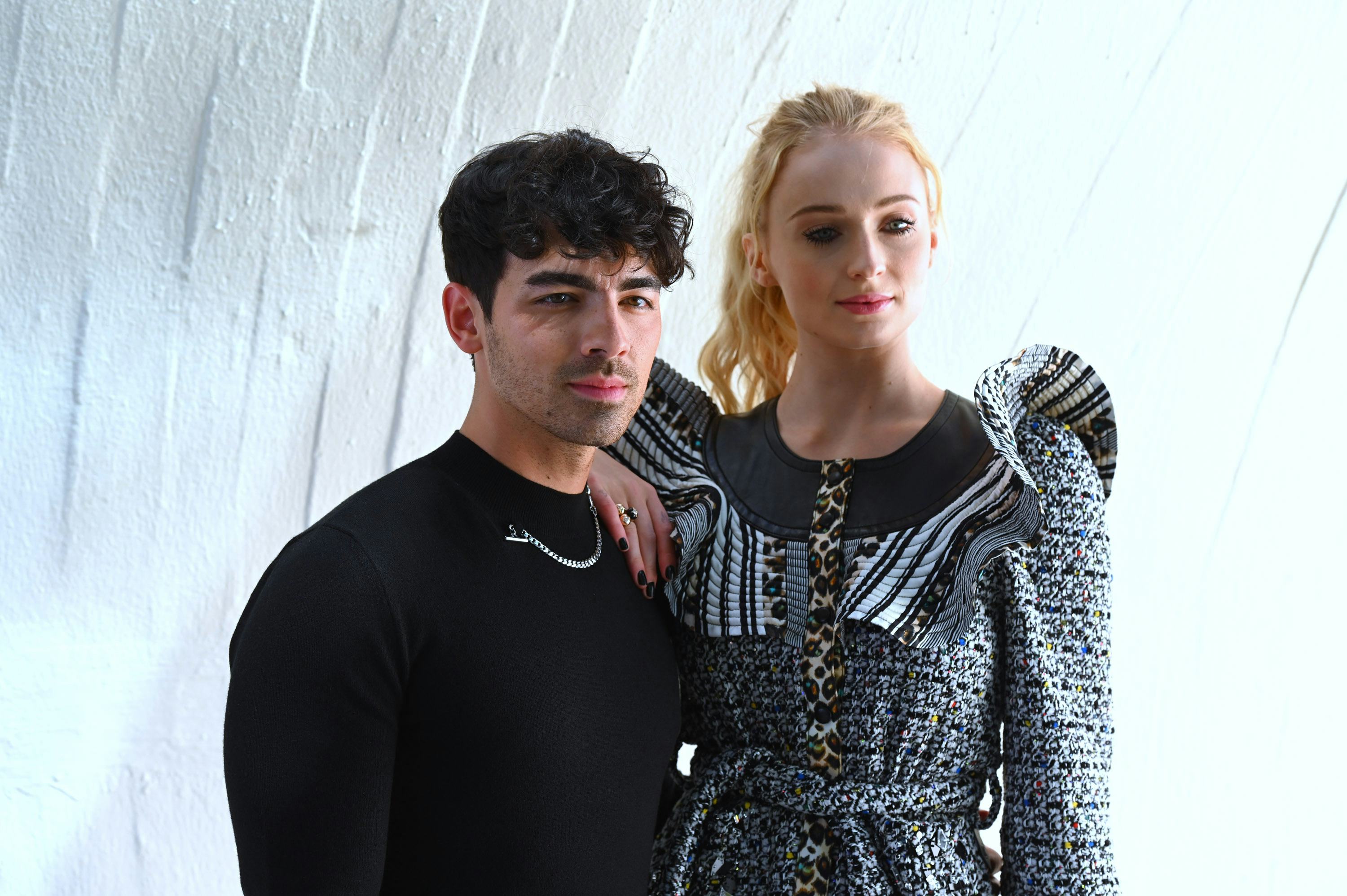 There's something so heartwarming about a celebrity gushing about their SO in an interview. And in Glamour's SS19 issue, Turner certainly had no shortage of positive things to say about her then-fiancé. While explaining the strong sense of self she's developed in recent years, she gave Jonas credit for helping her in that regard.
"I had a bit of an identity crisis where I was playing all these people and I'd grown up faster than I probably should have done," Turner told Glamour. "I hadn't been able to experience university, or just spend a lot of time with friends, so for a while, I kept thinking, 'Who am I?' … A lot of [my happiness now] is to do with being with a person I've fallen in love with, who loves me more than he loves himself, and who wants to see me find my own happiness. That was probably the biggest thing that pushed me to find who I am – and find my happiness in things other than acting."
So, basically, she was saying that Jonas has not only made her happy but also helped her to figure out who she is. Does it get any better than that?
When they eloped in Vegas after the BBMAs.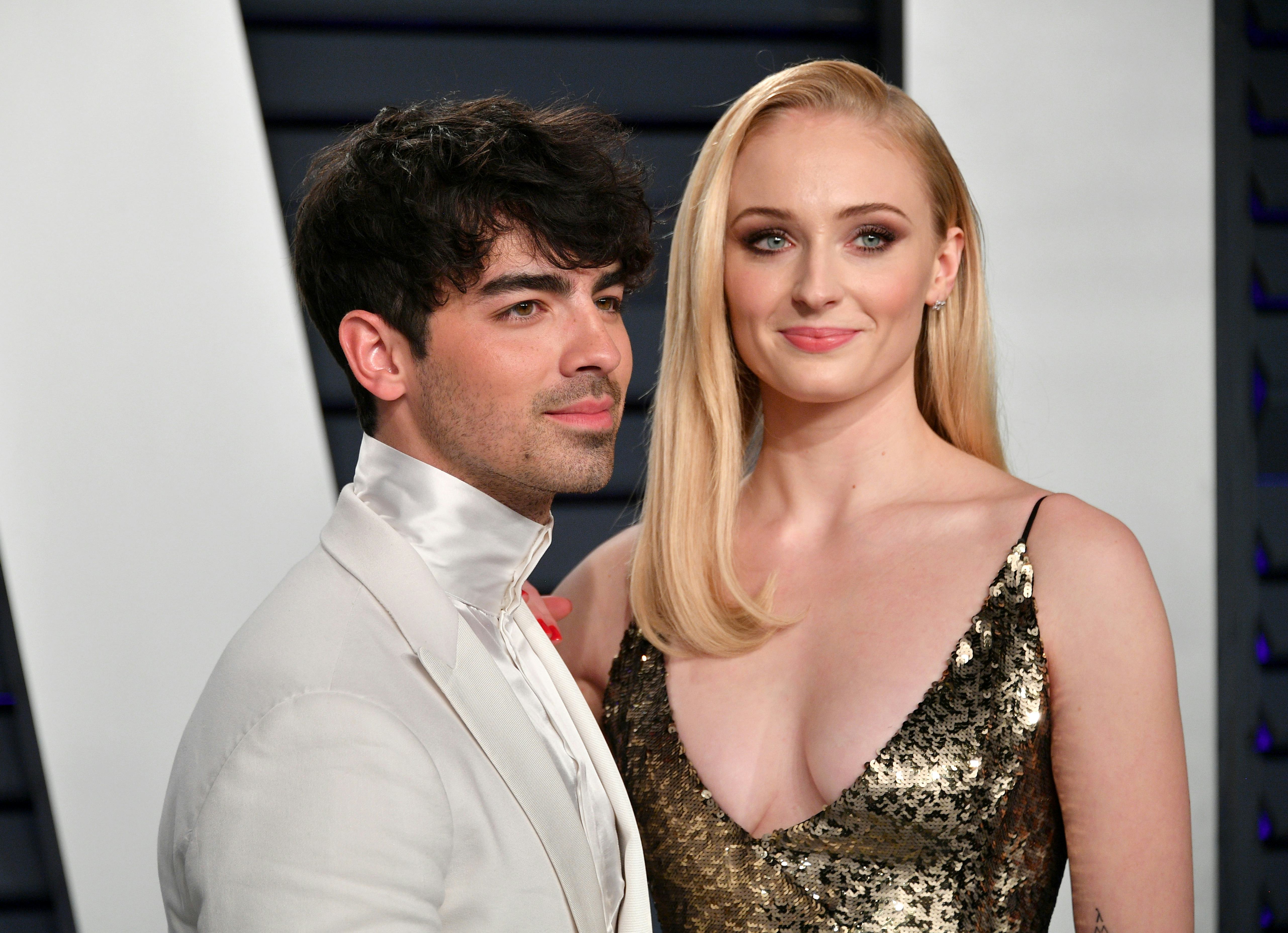 #NeverForget. Fans were genuinely shook when the news broke that Jonas and Turner had tied the knot in Vegas in a surprise wedding that involved an Elvis impersonator as the officiant. In fact, some questioned whether it was for real or not — but Diplo livestreamed the whole thing, proving that the couple did indeed make this baller move. They said their "I do's" at the Sin City chapel right after the Billboard Music Awards on May 1, and unsurprisingly, it was nothing short of legendary.
The details speak for themselves: Turner rocked a white silk jumpsuit and carried a bouquet complete with a blue flashing light like a boss, Dan + Shay played "Speechless" as she walked down the aisle, and the duo exchanged Ring Pops after saying their vows.
When Turner left a NSFW comment on Jonas' IG.
Jonas' Paper cover shoot with the other JoBros may not be considered sexy in a traditional sense — after all, Joe was giving off Ron Burgundy meets Napoleon Dynamite '70s vibes. Not to mention, he posed with a jazz flute in one shot and a ferret in another. But apparently, this look had Turner feeling some type of way. Because when Jonas posted some of his solo shots on Instagram, Turner left a jaw-dropping little comment that simply read, "Daddy." Am I the only one who's sweating? Clearly, the attraction between these two lovebirds is real.
When Joe gave his wifey credit for inspiring the Jonas Brothers reunion.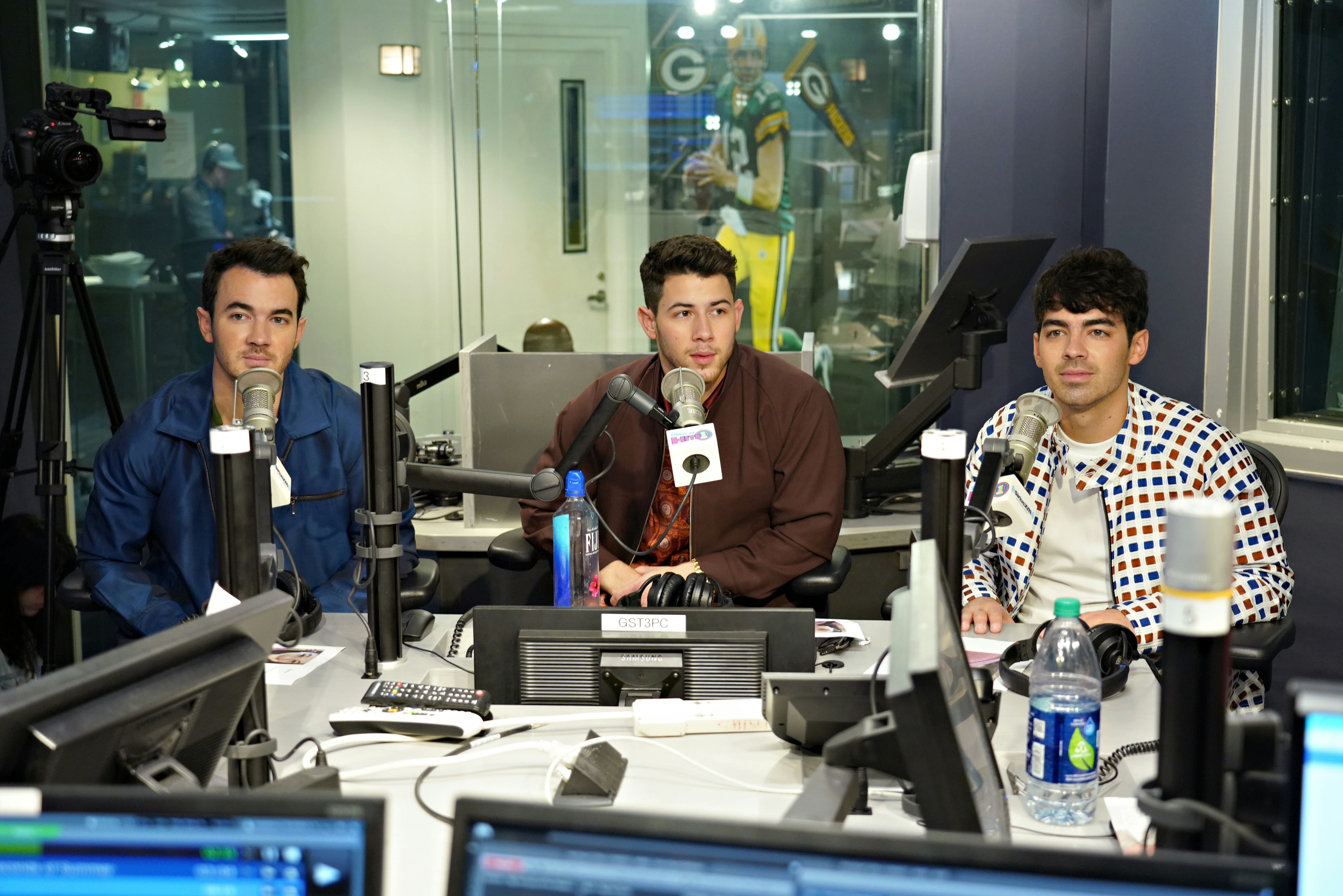 I don't think I need to tell you that fans are ultra-grateful for the Jonas Brothers reunion. And apparently, we all have Turner to thank for playing a part in this happening. In a recent men's edition of BAZAAR.com, the brothers discussed how and why they came back together, and Jonas mentions that observing how close Turner is with her brothers made him want to make things right with his.
"It encouraged me to see she had such a great relationship with her brothers," he told the magazine. "That was really a big thing for me to be able to look at, and say, 'I gotta get my sh*t together.'"
Would the JoBros have ever reunited if Turner never came into the picture? The world will never know.
When they took your breath away at the 'Dark Phoenix' premiere.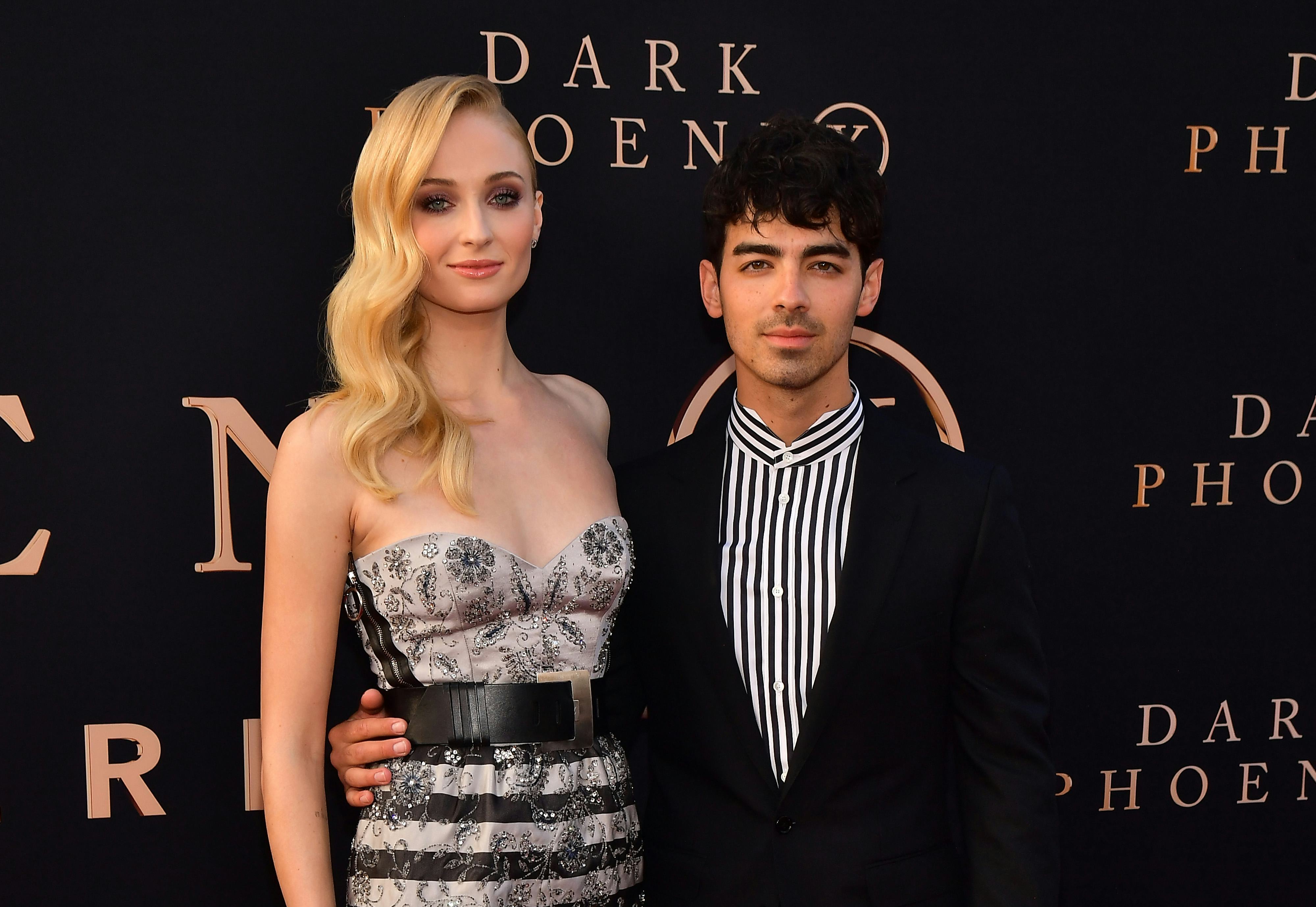 Talk about red carpet eye candy. Jonas and Turner showed up at the premiere for Dark Phoenix on June 3 in killer matching black-and-white ensembles with striped accents, which is fitting given that in the film, Turner plays a total BAMF X-Men mutant (Jean Grey).
Not only did they look stunning, but they had sweet things to say about each other, as per usual. In a red carpet interview with Entertainment Tonight, Turner said it was "wonderful" to have Jonas by her side to support her, calling it a "bit of comfort" in an "otherwise nerve-wracking day."
Guys, I can't even.
When Jonas explained the positive impact Turner has had on his life in 'Chasing Happiness.'
The Jonas Brothers' new documentary Chasing Happiness delves into their rise to fame, their breakup, and then their long-awaited reunion. But that's not all — it also offers a sweet glimpse into Joe's relationship with Sophie Turner. At one point, Kevin brings up a period of time during which Nick and Joe performed without him because he was focusing on his new marriage. At the time, Joe couldn't grasp why Kevin's relationship was a higher priority than the music — but eventually, he began to comprehend it, thanks to Turner.
"It took me time to understand having someone in my life that I'll do f*cking anything to see Sophie for an hour," he said.
Later in the documentary, he added, "In finding myself, I was also able to find a partner… The impact of falling in love has made me want to be a better man, a better person, and ultimately, made me a better brother."
#Speechless.
When Turner revealed that Jonas helped her cope with depression.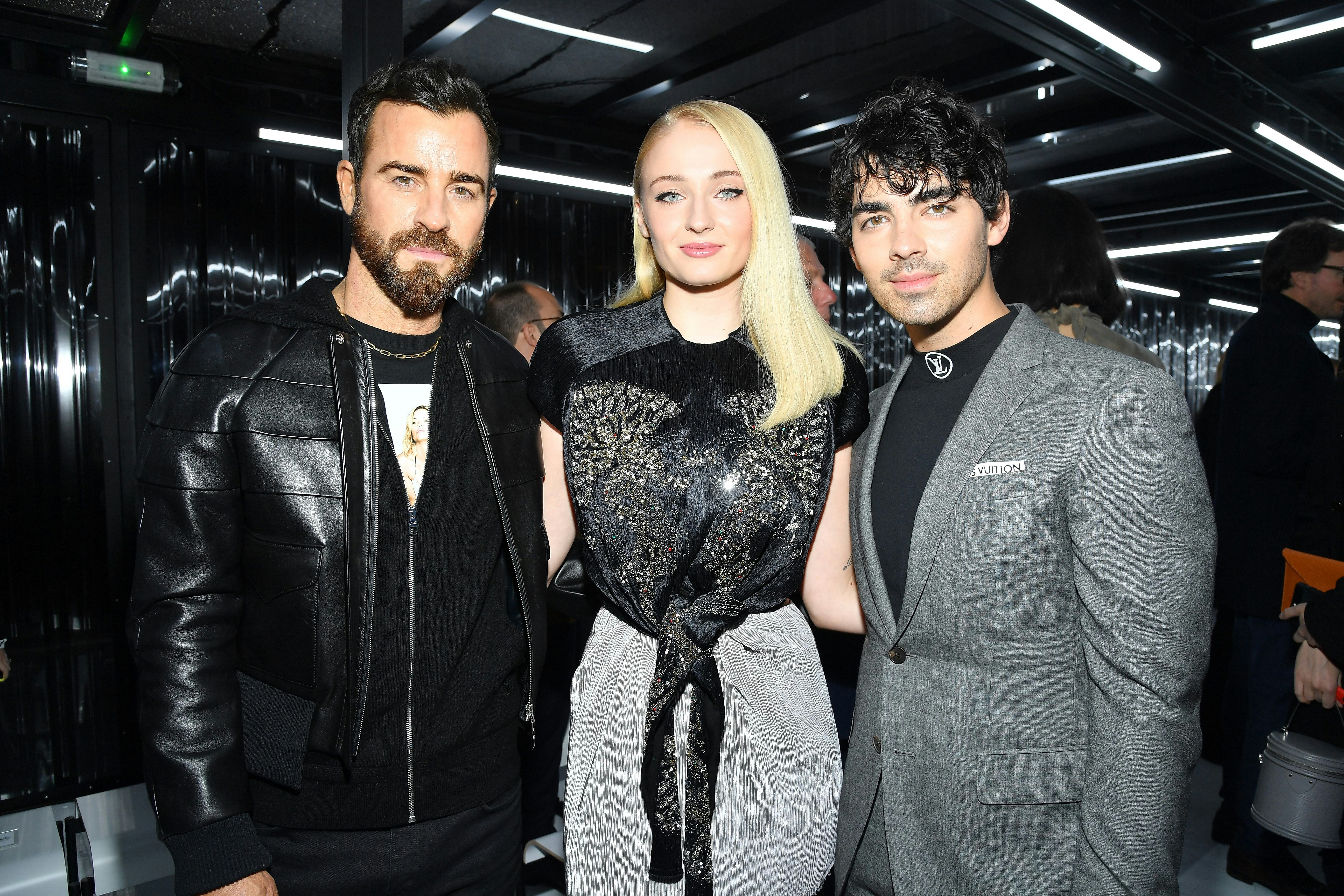 It's no secret that fame can take a serious toll on a person's mental health. And Turner has been super candid about her own struggle with this. In an April 2019 interview for Dr. Phil McGraw's podcast, Phil in the Blanks, Turner notes that she began having trouble when she was about 17, saying she felt "very alone" while her friends were off at college, and social media was on the rise. She revealed that comments about her weight, skin, and even her acting abilities began to make her feel self-conscious and withdrawn. Apparently, Jonas helped her to cope with this depression.
"I'm now with someone that makes me realize, you know, that I do have some redeeming qualities, I suppose," she said. "When someone tells you they love you every day, it makes you realize why that is, and I think it makes you love yourself a bit more."
(Insert heart eyes emoji.)
Need I say more? I, for one, look forward to more supportive Instagram posts, stunning red carpet appearances, and tear-jerking interviews from Jophie. In the meantime, you can add these unforgettable moments to your mental Pinterest board for relationship inspiration.
Source: Read Full Article