2 Original 'Mean Girls' Stars Returning for Upcoming Movie Musical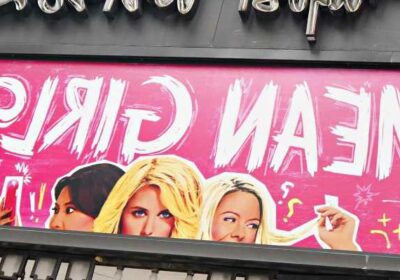 Two of the original stars of the Mean Girls movie are set to return for the upcoming movie musical version!
During an appearance on Late Night with Seth Meyers on Thursday (February 16), Mean Girls writer Tina Fey confirmed that she will be back for the musical film, based on the Broadway musical, which she also wrote.
In addition, she also confirmed that Tim Meadows will also be back!
Get more info inside…
Tina and Tim will reprise their teacher roles of Ms Norbury and Principal Duvall, respectively.
"Teachers work forever," Tina told Seth Meyers.
She also gushed about the young cast taking over the roles for the Paramount+ musical.
"We have an amazing cast. I'm super excited about this cast," she said. "It's just an incredible cast."
Production on the film starts in just a couple weeks on March 6th, and the songs will be a little different than in the Broadway show.
"The songs are sounding – It's really a more kind of pop. And it's a fascinating process, actually, because you kind of, in Broadway, everything has to play to the back of the house, and then movies, you can kind of come back in and things can play really intimately," Tina said.
"We have a very cool directing team, very cool choreographer," she added.
Samantha Jayne and Arturo Perez Jr are directing, while Kyle Hanagami has been tapped to choreograph.
If you missed it, find out who will play Aaron Samuels, Gretchen Weiners and more.
Source:
Read Full Article