The Best Skincare Routine for Your 30s, According to Dermatologists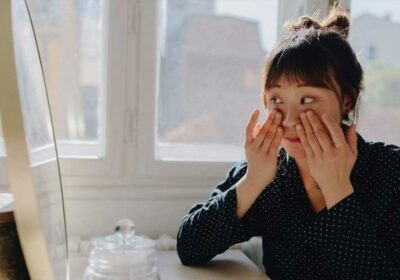 Chances are you aren't the same person at 30 as you were at 20. As we grow and evolve with each decade, our skin changes, too.
As you ease into your 30s, you may start to notice the formation of fine lines and wrinkles, and your skin might not be as firm as it once was. These changes are a natural part of the aging process.
"The most dramatic change is probably the loss of collagen that happens in the skin," says Dr. DiAnne Davis, a board-certified dermatologist and cosmetic surgeon in Dallas. "As a result of the natural aging process and sun exposure, collagen slowly diminishes and that results in the formation of fine lines and wrinkles and a loss of skin elasticity."
Dr. Ava Shamban, board-certified dermatologist and founder of SKIN FIVE Cosmetics and AVA MD Clinics in L.A, says you may notice a difference in skin texture, too. "We go from porcelain to pore enlargement, textural changes and dullness start to emerge," she says.  
This shift in collagen production will look differently for everybody, but focusing on supporting collagen levels and repairing any existing damage is a universal skincare tip for anyone in their 30s. "The primary focus of a skincare regimen should be to protect and preserve the elasticity and fullness of one's skin," Dr. Davis says.
It's also important to continue to protect skin from the sun, as well as repair any existing damage. "Repairing any early signs of photo damage in office as well as getting serious about preventative measures and skincare designed to prejuvenation should also be a focus," Dr. Shamban adds.
Ahead, the two top dermatologists help us navigate what skincare steps to follow in your 30s, along with the best products to use.
VIDEO: Is Botox Worth the Hype? Here's How Long It Really Lasts
Your Morning Routine
Related Items
Cleanser: La Roche-Posay Toleriane Hydrating Gentle Cleanser
No matter your skin concerns, washing your face is the first step in any skincare routine. This gentle cleanser hydrates the skin, in addition to removing dirt and impurities. 
Vitamin C Serum: BeautyStat Universal C Skin Refiner
"You want to use a potent antioxidant in the a.m. to protect the skin from oxidative stress generated internally from metabolism and externally from pollution and UV rays," says Dr. Shamban. 
She recommends BeautyStat's vitamin C serum, a patented brightening formula that doesn't oxidize over time. 
Eye Cream: BeautyStat Universal C Eye Perfector
The area around the eyes tends to be thinner and thus, more delicate. Incorporate a product specifically designed to be used on the area and treat common concerns, such as dark circles and crow's feet. 
"BeautyStat's Universal C Eye Perfector works to combat visible signs of aging including fine lines and wrinkles, dullness with synergistic ingredients to take care of the super delicate eye area," Dr. Shamban shares.
Moisturizer: CeraVe Daily Moisturizing Lotion
Look for a moisturizer that will provide long-lasting hydration for plumper skin, plus strengthen the skin barrier to prevent dryness and irritation. 
"A hydrating moisturizer that contains ceramides and hyaluronic acid will also be key in keeping your skin hydrated and plump instead of appearing dull and lifeless," says Dr. Davis. Look no further than CeraVe's cult-favorite lotion. 
Sunscreen: EltaMD UV Daily Broad-Spectrum SPF 40
Both dermatologists stress the importance of daily sunscreen application. Not only does SPF protect against skin cancer, it also prevents visible signs of aging. 
"The most important step in a skincare routine is using a broad-spectrum sunscreen with an SPF of 30 or higher," Dr. Davis says. "This will protect the skin from the UVA and UVB rays which slowly lead to premature wrinkling and pigmentation."
EltaMD is a cult-favorite SPF because it's lightweight on the skin and includes brightening and ingredients like niacinamide and hyaluronic acid to hydrate and minimize fine lines. 
Your Nighttime Routine
Related Items
Cleanser: Éminence Organic Skin Care Bright Skin Cleanser
A clean slate is ideal for any treatment products you'll use in your nighttime routine. Dr. Shamban recommends Éminence's Bright Skin Cleanser, a gentle face wash with antioxidants and a brightening natural hydroquinone alternative. 
Exfoliator: Tatcha The Rice Polish Classic
For gentle exfoliation, try a mild rice-powered foaming enzyme powder two to three times a week. This Tatcha formula also contains silk protein to help nourish and condition the skin. 
Alternatively, if you're into physical exfoliation, U.SK mades a great rice scrub that also soothes the skin. 
Retinol: SkinCeuticals Retinol 0.5 Refining Night Cream
There's a reason dermatologists often recommend incorporating a retinol or retinoid in your skincare routine: vitamin A can treat a number of common skin concerns, including signs of aging like fine lines, wrinkles, and uneven texture. 
Dr. Shamban says your 30s are a good time to start prescription Retin-A (tretinoin), starting weekly and building up as the skin tolerates it. If you're new to vitamin A, you can try an at-home retinol product first, like SkinCeuticals 0.5 Night Cream. 
Peptide Cream: Erasa XEP 30 Extreme Line Lifting and Rejuvenation Concentrate
While your skin is adjusting to a retinol product or prescription retinoid, you can alternate using a peptide cream on the nights you're off vitamin A. 
The peptides in Erasa's cream help to smooth expression lines and minimize wrinkles. 
Face Mist: Aforé CBD Effusive Soothing Skin Mist
While using active ingredients in your nighttime skincare routine, you may want to use an anti-inflammatory mist to help soothe and repair the skin. Dr. Shamban is a fan of Adoré's CBD-infused mist. 
Neck Cream: StriVectin TL Advanced Tightening Neck Cream Plus
If you don't already apply your skincare products all the way down to your neck, your 30s are a good time to start. A neck cream specifically formulated for the area could be a beneficial addition to your routine. StriVectin's TL Advanced Tightening Neck Cream Plus includes a complex that lifts and tightens the neck by improving skin elasticity, plus smooths and minimizes horizontal lines. 
Source: Read Full Article