The 10 Best Waterproof Eyeliners That Won't Budge, Smudge, or Fade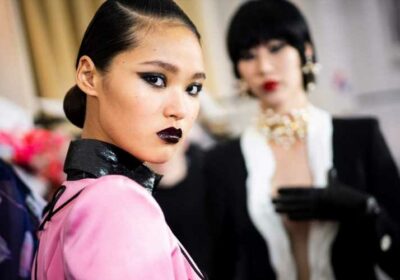 When you've watched countless YouTube tutorials and practiced drawing straight lines on the back of your hand for hours, there are few things more frustrating than smudging your actual winged liner after you've left your house.
Luckily, there are a ton of waterproof eyeliners that can help you avoid looking like you have an ink spill around your eyes. But while these liners promise they're sweatproof and stay flake-free, not all water-resistant formulas are created equally.
However, today is the day you'll finally stop wasting time doing your eyeliner to only have it get messed up as soon as you sweat or cry.
We've searched high and low for the best waterproof eyeliners for each and every need — whether you love a flash of colorful liquid eyeliner or swear by defining your eyes with a tight line. Below, check out the 10 best waterproof eyeliners, according to customer reviews, and shop them for yourself.
The Best Waterproof Eyeliners
Best Gel: Urban Decay 24/7 Glide-On Eye Pencil
Best Colored Gel: Haus Labs Eye-Dentify Gel Pencil
Best Liquid: Pat McGrath Labs Perma Precision Liquid Eyeliner
Best Colored Liquid: Uzu Eye Opening Liner
Best Drugstore: L'Oréal Paris Infallible Flash Cat Eye Waterproof Liquid Eyeliner
Best Dual-Ended: Tarte Tarteist Double Take Eyeliner
Best for Waterline: Maybelline Master Precise Skinny Automatic Pencil
Best Long-Lasting: Stila Cosmetics Stay All Day Waterproof Liquid Eyeliner
Best Kohl: Charlotte Tilbury Rock 'N' Kohl Eyeliner Pencil
Best Smudge-Proof: Fenty Beauty Flyliner Longwear Liquid Eyeliner
Best Gel: Urban Decay 24/7 Glide-On Eye Pencil
This super creamy gel liner has earned high praise from users for its intense color payoff and fast-gliding formula, which effortlessly sweeps across the lid without any tugging. It dries down quickly for budge-proof wear, stays put for 24 hours, and is made with skin-friendly ingredients like vitamin E and jojoba oil. Choose your own eyeliner adventure via matte, satin, and metallic finishes, each of which are available in a striking array of color options. 
"This has been a forever staple of mine. I've used Urban Decay's eyeliner for 12-plus years now and recommend it to everyone," a Sephora shopper said. "It wears all day, doesnt get heavy or smudge through daily tasks. Stays on perfect from morning to night!"
Shop now: $22; sephora.com or ulta.com
Best Colored Gel: Haus Labs Eye-Dentify Gel
Haus Labs' Eye-Dentify Gel Pencil fills the recently discontinued Marc Jacobs Beauty Highliner-shaped hole in our makeup bags with its extensive 20-shade range that spans classic black and brown, metallic gold, rose pink, and aqua blue. The ultra-pigmented and versatile gel pencil offers a long-wearing, transfer-proof finish for tight lines, elaborate wings, and beyond. 
"I had no raccoon eyes at the end of 26.2 miles," a marathon runner said in their Amazon review. "It has passed the test every day I have worn it and passed the ultimate test." 
Shop now: $13 (Originally $18); amazon.com
Best Liquid: Pat McGrath Labs Perma Precision Liquid Eyeliner
This inky black liquid liner promises to stay smudge-free for up to 24 hours — and it delivers. The ultra-fine, flexible felt tip allows for precise application, whether you're drawing a clean line or filling in a cat-eye. But, really, would you expect anything less than perfect from the legendary Pat McGrath? 
"I've tried every eyeliner since I was 14 from every brand you can name; from drugstore to iconic designer," one shopper said. "This one is the best and stays on all day." A reviewer with hooded eyelids added that it's "perfect because it doesn't smudge, lasts all day perfectly, and is very easy to remove"; they also mentioned it's ideal for winged looks.
To buy: $32; patmcgrath.com
Best Colored Liquid: Uzu Eye Opening Liner
Not too soft, not too firm, the handcrafted fiber tip of this Japanese brand's liner is just right. While the top-notch applicator is reason enough to give this liquid eyeliner a spin, its unique pigmented colors also make it a standout — that, and its excellent resistance to water, sweat, humidity, tears, and oil. The liner formula is hypoallergenic, allergy-tested, and free of phthalate, sulfates, and dyes, so it's gentle on sensitive eyes. [Editor's note: If you're someone that struggles with winged liner, writer Emily Belfiore notes that this one's ergonomic handle and flexible tip give her the perfect control for feline-inspired flicks.] 
"Ever since I first started buying Uzu liner, I have never bought a different one again," one customer wrote. "This has such a good formula [that] stays on for so long and is smudge proof. I use it every day for the perfect winged look, whether I'm going for a small one or a dramatic look. The absolute best!" 
Shop now: $16; uz.team
Best Drugstore: L'Oréal Paris Flash Cat Eye Waterproof All Day Liquid Eyeliner
Even though a cat-eye is considered a classic makeup look, it's both beloved and feared because there is a definite learning curve to nailing it. That's where L'Oréal's genius liquid eyeliner comes in. The waterproof pen comes with a stencil to guide the shape of your wing — no touchups required. Its easy-gliding and smudge-resistant formula combined with its ultra-precise tip make it great for quick and stress-free application, no matter your wing skill set.
"It really stays on all day," one Amazon reviewer was happy to report. "I specifically purchased it for my Las Vegas trip so I could use the pools and endure the heat, and resulting sweat, and am completely satisfied with how it held up on my trip. It's 100 percent waterproof." 
Shop now: from $8; ulta.com or amazon.com
Best Dual-Ended: Tarte Tartiest Double Take Eyeliner
It turns out that having it all is possible, at least in terms of eyeliner. This dual-ended pen from Tarte includes a semi-matte liquid liner for bold lines and an Amazonian clay-infused gel liner that glides on effortlessly for a tight line or definition to the inner rim of the eye. Whichever side you choose, you're in good hands thanks to the vegan-friendly formulas' 12-hour staying power.
"I swear, I cannot find a dupe for this eyeliner," an Ulta customer shared. "It goes on perfect, doesn't smear, and looks the same at the end of the day as when I put it on." 
Shop now: $24; ulta.com, tarte.com, or sephora.com
Best for Waterline: Maybelline Master Precise Skinny Automatic Pencil
Whether you're a fan of a pencil-thin line along the lash line or want to define your waterline, you'll need a skinny eyeliner on hand. This Maybelline product doesn't run or smear, and it comes in brown and charcoal gray (in addition to black) if you prefer a softer, toned-down look.
"I love how thin but pigmented this liner is," a customer said. "It's great for tight-lining which is what I got it for but you can use it on the lower and waterline." Another wrote, "This lasts all day and I do not need to use eye primer. It is waterproof as I have showered with it on and come out still looking flawless. Since it's so thin, it makes it easy to control when applying, you can go as thin or as thick as you want."
Shop now: $7; amazon.com
Best Long-Lasting: Stila Cosmetics Stay All Day Waterproof Liquid Eyeliner
It doesn't matter if you've finally managed to create two uniform cat-eyes if the liquid eyeliner you used to draw them quickly slides off. But Stila's wildly popular Stay All Day Liquid Liner has your back: The editor-loved formula dries quickly and offers impressive 24-hour staying power, withstanding water in all of its forms  — rain, sweat, tears, you name it. 
"I love this eyeliner," an Ulta reviewer exclaimed. "It's so easy to use, and the ink doesn't dry out as fast as some other liquid liners. I've slept with this eyeliner on, and it never smudged!" 
Shop now: ​​$22; amazon.com, stilacosmetics.com, or ulta.com
Best Kohl: Charlotte Tilbury Rock 'N' Kohl Eyeliner Pencil
Blended with crushed pearl powder for a smooth delivery, this Charlotte Tilbury eyeliner isn't your average kohl pencil. While it can be used to draw clean lines, the formula can be smoked out for a smudgy, I-slept-in-my-eyeliner look. (But we highly recommend using this pencil instead of actually going to bed with your eyeliner on.)
"I have tried almost every eyeliner there is since my eyes are very watery and I wear contact lenses," a Nordstrom customer wrote in their review. "This one so far did not transfer to my lower eyelid and did not transfer to my contact lenses. It also has long staying power… After it dries, it stays put and does not move. To remove, you need to use waterproof eye makeup remover."
Shop now: $27; charlottetilbury.com, nordstrom.com, or sephora.com
Best Smudge-Proof: Fenty Beauty Flyliner Longwear Liquid Eyeliner
Satiny-smooth and versatile, Fenty Beauty's Flyliner is an ultra-saturated, long-wearing liner that combines the pigment of liquid liner with the glide of traditional eye pencils for effortless wings, flicks, and tight lines. Its fast-drying formula doesn't budge, transfer, or run once it's settled — in fact, it withstood our writer's 10-hour workday followed by a sweaty concert. Flyliner has a unique flex tip that promotes continuous ink flow and is tapered to adhere to a variety of eye shapes, meaning no dragging, tugging, or broken lines. Users love the liner's ergonomic triangle shape, which ensures a steady and controlled grip at any angle. 
"It's super easy to apply and it literally lasts all day," a Fenty Beauty reviewer wrote. "It's hard to actually get off at the end of the day, which says a lot about the quality." Another said, "My eyes always tend to water a lot when I'm wearing makeup so my eyeliner always wears away quickly. Not when I'm wearing this!"
Shop now: $22; fentybeauty.com or sephora.com
Source: Read Full Article