Prince William and Princess Kate make extremely rare comment about Prince George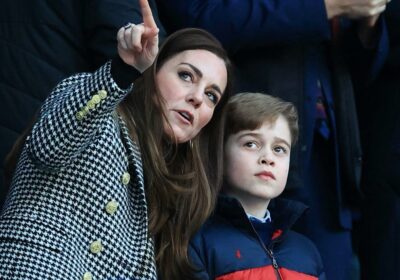 The Princess of Wales caused a stir on Saturday at the Six Nations, stepping out in a coat dress she previously wore when pregnant with Prince Louis. The royal mother also gave a rare insight into her children's hobbies – and Princess Charlotte's might surprise you.
Princess Kate, 41, joined her husband Prince William, 40, at the Wales vs England Six Nations rugby match in Cardiff, where she lifted the lid on her children's sporty side during a pre-match reception.
WATCH: Prince William and Princess Kate sing Welsh national anthem for first time
The mother-of-three revealed how her eldest, Prince George, is levelling up his rugby skills at school. The nine-year-old is advancing from tag rugby to touch rugby, and is learning how to tackle.
"They are trying to teach him the rules," Kate said, who added: "They move them around for their confidence. Because he is tall, he has the physique."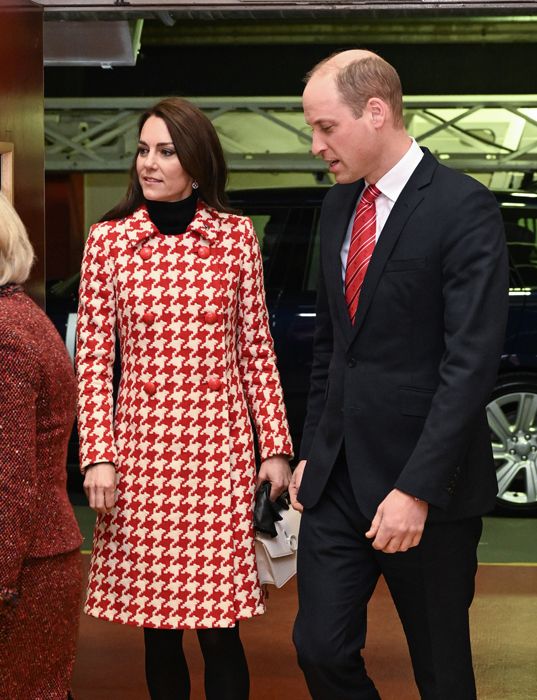 The Prince and Princess of Wales attended the Six Nations game
The Princess also spoke about George's siblings. "But then there is Louis coming. Charlotte also does rugby," she said.
It comes as little surprise that William and Kate's children are being encouraged to express their sporty side. The Princess of Wales' athletic prowess is no doubt rubbing off on her children, who are already taking after her skills in skiing, tennis and sailing.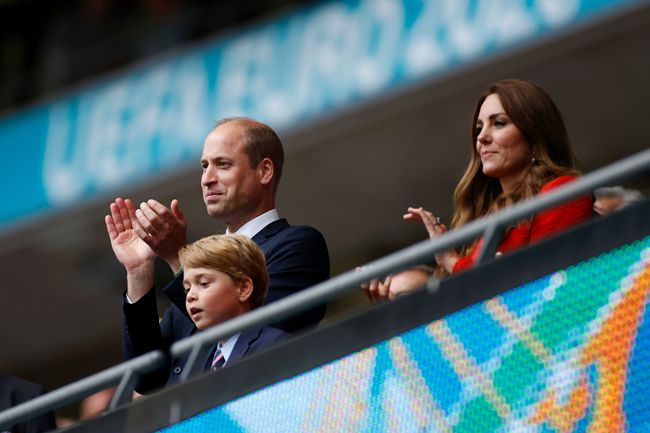 Prince George previously joined his parents at the Euros 2020
Prince William has previously revealed that Princess Charlotte has a passion for football, telling the Lionesses: "Charlotte wants me to tell you she's really good in goal…a budding star for the future!"
While the Princess certainly wouldn't be the first female royal to play sports competitively, having come from a long line of keen equestrians and Olympians, she would be quite the royal trailblazer should she wish to pursue a career in rugby or football.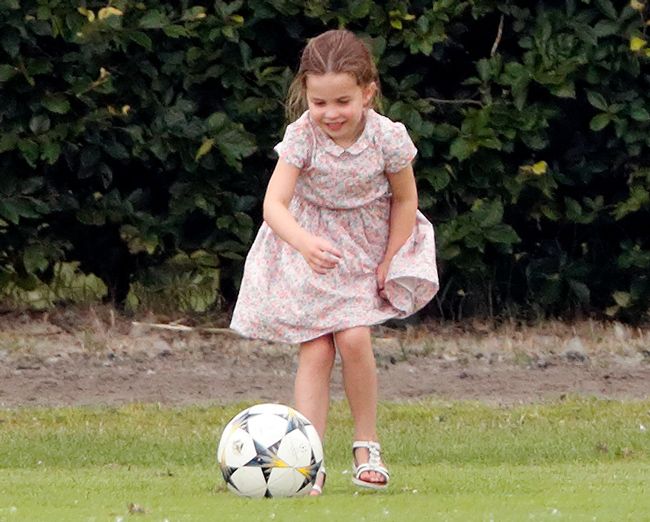 Princess Charlotte is a keen footballer
The royal's late great-grandmother Queen Elizabeth II didn't even receive a formal education, let alone take part in extra-curricular sporting activities like rugby or cricket.
Luckily, Prince George, Princess Charlotte and Prince Louis' school is dubbed one of the best in the country for its sporting facilities.
MORE: Prince William & Duchess Kate's school night dinners for their children are so wholesome
Source: Read Full Article