Murad's New Serum Can Be Tailored to Your Specific Skin Concerns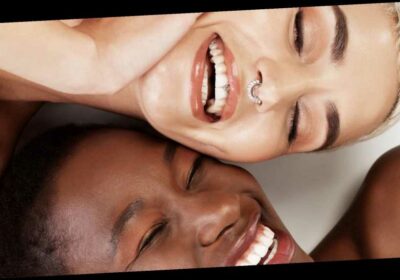 With so many product formulas to choose from, finding the right match for your skin concerns can be tricky. For example, you always run the risk of irritation when trying out new skincare. That's why it's wise to know exactly what ingredients you're applying and what visible benefits you should expect. Luckily, an easy way to give your skin just what it needs is by customizing your very own face serum from Murad. 
A simple quiz on the brand's website will lead to the creation of your skin's perfect formula. The virtual skin analysis was developed by dermatologist and pharmacist Dr. Howard Murad, who sought to develop a no-fuss experience for users to transform their skin effectively. The seven-question quiz will inquire about your main skin concerns, such as dryness, fine lines and wrinkles, blemishes, uneven tone, or dark spots. In addition, it will ask about your day-to-day diet, stress level, exercise routine, and preferred fragrance level. You can also choose to skip the questions altogether and upload a selfie of your face for the virtual guide to analyze on its own.
Shop now: $69; murad.com
From there, you'll receive your unique ingredient profile that highlights all the top-notch ingredients included in your custom face serum. Based on your selection, the serum can help with any number of issues, including environmental aggressors, sun damage, oiliness, sagging skin, or discoloration. Plus, your formula won't have any parabens, sulfates, phthalates, gluten, mineral oils, oxybenzone, formaldehyde, or petroleum. 
Once you've completed the skin analysis, your custom face serum will arrive within two-weeks. The brand claims the serum can easily incorporate into your existing regimen and should be used both morning and night for the best results. If you develop new skin concerns down the road, you can always retake the quiz to continue crafting your perfect match. 
Head over to Murad's website to create your own custom face serum today for $69 per bottle. 
Source: Read Full Article