Kerry Washington and Kristen Bell Both Love This Moisturizer That's on Sale at Amazon Right Now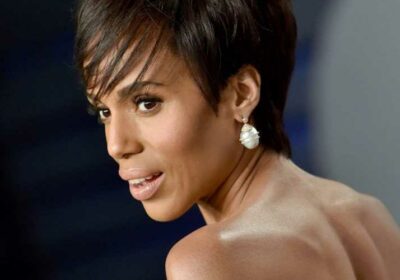 Although Amazon Prime Day ended last week, we're still keeping our eyes peeled for fashion and beauty discounts to score for all our summer adventures. Exhibit A: The celeb-loved Neutrogena Hydro Boost Face Moisturizer with Hyaluronic Acid is currently on sale for over 20 percent off. With endorsements from the likes of Kristen Bell and Kerry Washington (who called it the one skincare product she can't live without), and over 40,000 five-star ratings on Amazon, the oil-free moisturizer has earned high praise, with one shopping saying it's "everything [they] could have ever wanted from a skin care item."
Shop now: $14 (Originally $18); amazon.com
Beyond celebrity endorsements, the drugstore moisturizer stands out for the way it leaves skin feeling soft and plump because of its gel formula and hero ingredient, hyaluronic acid, which moisturizes skin and has anti-aging benefits. Because the formula is oil-free and water-based, it's effective for 20-somethings as well as 70-year-olds, and it works great on all skin types (even oily skin). 
"This is fantastic hydration for 60 & over skin," one shopper said. "Neutrogena products have been recommended to me as an effective and affordable alternative to the high priced skin care lines. (I also use rose water mist in combination with this). Very light, goes on smoothly and absorbs quickly."
Another reviewer went so far as to call the Hydro Boost Face Moisturizer a "mini-facial in a jar," adding, "The first time I used this it gave a delightful tingling all over my skin, making it feel cool and fresh. There's no sticky residue, no overt fragrance…and there's no oily feeling at the end of the day."
The Neutrogena Hydro Boost Face Moisturizer with Hyaluronic Acid is available on Amazon right now for just $14. If you've been looking for a moisturizer that is both effective and budget-friendly, take this sale as a sign that now is the time to add something new to your skincare routine.
Source: Read Full Article