How Owen Wilson Brought His Bob Ross-Inspired Perm to Life in "Paint"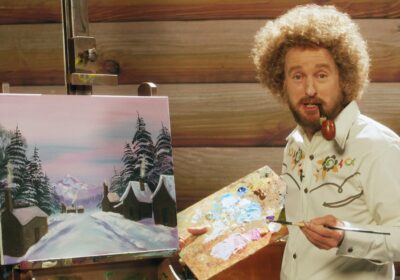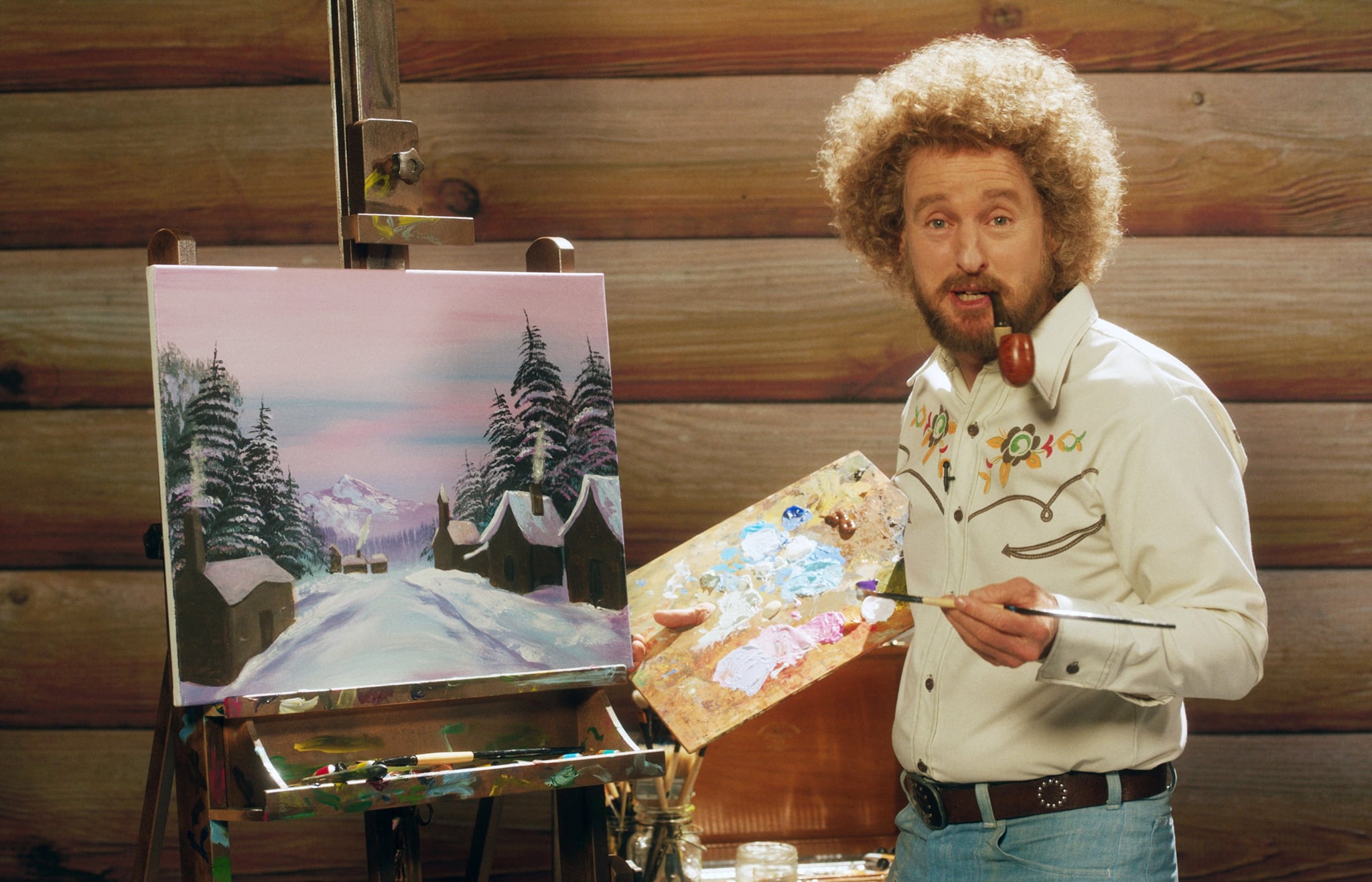 It's difficult to say which is the most memorable aspect of Bob Ross's legacy: his landscape paintings, serene voice, or iconic hairstyle. All three were channeled into Owen Wilson's turn as a Bob Ross-inspired character in the film "Paint," which premieres in theaters on April 7, but the actor's mass of curly hair makes him instantly recognizable as the beloved painter.
Written and directed by Brit McAdams, the heartfelt comedy follows Carl Nargle, Vermont's number one public television painter who faces a dilemma when a younger artist comes to take his place. While it's no secret that Carl is based on the late Ross, who famously hosted "The Joy of Painting" on PBS for over a decade, the design team took certain steps to make sure the character felt authentic (like keeping Wilson's natural hair color).
Throughout the production, hair department head Kekepania Vasquez-Tamali'i kept a total of nine wigs at the ready, all custom-made by hand. Some scenes required a different look, but the stylist says that Wilson often wore his wigs in real life (even while sleeping), causing them to get dirty, so they'd be rotated out.
Ahead, Vasquez-Tamali'i breaks down the process of creating Wilson's Ross-inspired perm hairstyle.
The Inspiration Behind Owen Wilson's Bob Ross-Inspired Wig
Bob Ross is an obvious inspiration behind Carl Nargle's hairstyle, but it wasn't just a simple re-creation. Not only did Vasquez-Tamali'i research a variety of hair looks, but she wanted the final result to be a happy medium between Ross's iconic look and Wilson's own style.
"The director really wanted to make it more Bob Ross; Owen wanted more of a Bee Gees look, but it just didn't fit right," she tells POPSUGAR. "So we went through a series of fittings, but also texture fittings, which is like, 'Does he look good with this little flow? Wavy hair? Or does he look good with tight little curls or even a 'fro?' and he kind of gravitated toward the 'fro because he felt like it was going to explain his character more."
Because Carl Nargle's character was stuck in the '70s, Vasquez-Tamali'i referenced a lot of images from the time period. "It actually gave me a little bit of an idea of how I could safely replicate not only that era but also made him feel comfortable," she says. "So just putting depth back in his wig to try to get some of that Bob Ross feel. Looking at everything and doing a lot of research really helped me."
Why the Film Chose to Keep Owen Wilson's Natural Hair Color
To avoid being too literal with the character, the production team decided to keep Wilson's natural hair color rather than dye it the same shade of dark brown Ross had. "It was actually [me] at first to suggest that it would be a better match, especially with a beard being his own color," says Vasquez-Tamali'i. "I advised that it would be Owen's color, but add a few highlights and some depth in it, a little bit of darkness."
The goal was to make the character look authentic and avoid it looking like Wilson was wearing a Ross costume. "We wanted him to feel not like Bob Ross, but himself as Bob Ross," she says.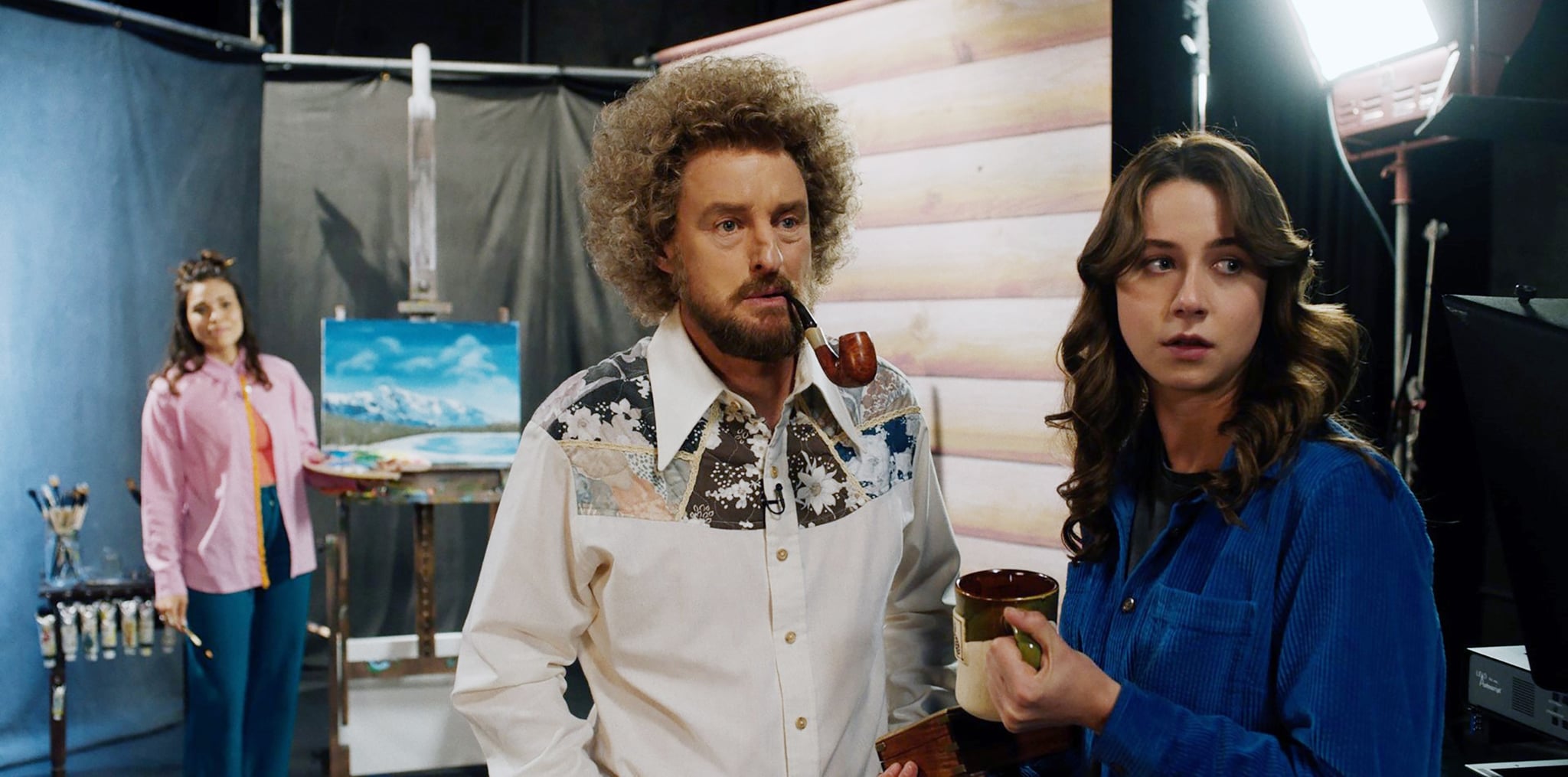 What Went Into Owen Wilson's Hair Transformation
Thanks to all the prep work done by both the hair and makeup teams, the time it took to get Wilson into the wig each day was minimal — about an hour, Vasquez-Tamali'i says. "I actually had to create a head bust for him, because I had to stretch the lace a little bit to fit his head perfectly, and it did each time," she says, adding that this sped up the process a bit.
She also notes that between the wig, beard, and sideburns, a strong collaboration between the hair and makeup departments was a major factor in the look's success. "[Makeup department head] Josie Rodriguez and I paired up, she was always with me," says Vasquez-Tamali'i. "Even throughout the testing when we first met Owen. We did a lot of color tests and it never failed, everything matched pretty well. We just had to have a happy medium with everything. It was good. Everything just worked out to our advantage with all the prepping we did."
Owen Wilson Loved His Wigs So Much, He Even Slept in Them
Wilson's method approach to Carl Nargle resulted in wigs getting dirty or worn, says Vasquez-Tamali'i. In an effort to fully embody the role, the actor wore the wigs almost constantly — both on and off set — and even slept in them.
"He felt the part," she says. "I remember when he dropped down and did a snow angel, and we already knew after he got up that we would have to rotate that wig. Or he would go to the coffee shop and someone spilled some coffee on his hair. That was another time that we had to rotate the wig again. He would sometimes sleep with it and we'd be like, 'You can take it off.' He just wanted to own the part. I'm like, 'You're a great actor, I think you're awesome, but I think the glue might irritate your skin,'" Vasquez-Tamali'i says with a laugh.
After filming wrapped, Wilson took one of his wigs as a keepsake. "I was surprised he didn't want to take them all," Vasquez-Tamali'i says. "I saw him the other day that he actually said something about how the wig really built his part, so that really touched my heart. I'm like, 'Wow, an actor has never said that about my wigs.'"
The Product That Kept the (Many) Wigs Looking Their Best
Because his character's hairstyle was such an important part of Wilson's look, the hair team had to make sure all nine wigs were in tip-top shape. To start, Vasquez-Tamali'i water-permed each wig, a process that uses only water rather than chemicals to set the curls. "[Wilson] didn't really like harsh smells, so I wanted to do away with that," she says.
A water perm is also an easier process and, contrary to what "perm" usually suggests, is temporary, so each time one of Wilson's wigs was rotated out, Vasquez-Tamali'i would water-perm it again.
For his dark-blond color, the hairstylist reached for Paul Mitchell's XG line. To set the perm and keep it looking voluminous, she used Paul Mitchell Freeze and Shine Super Spray ($17).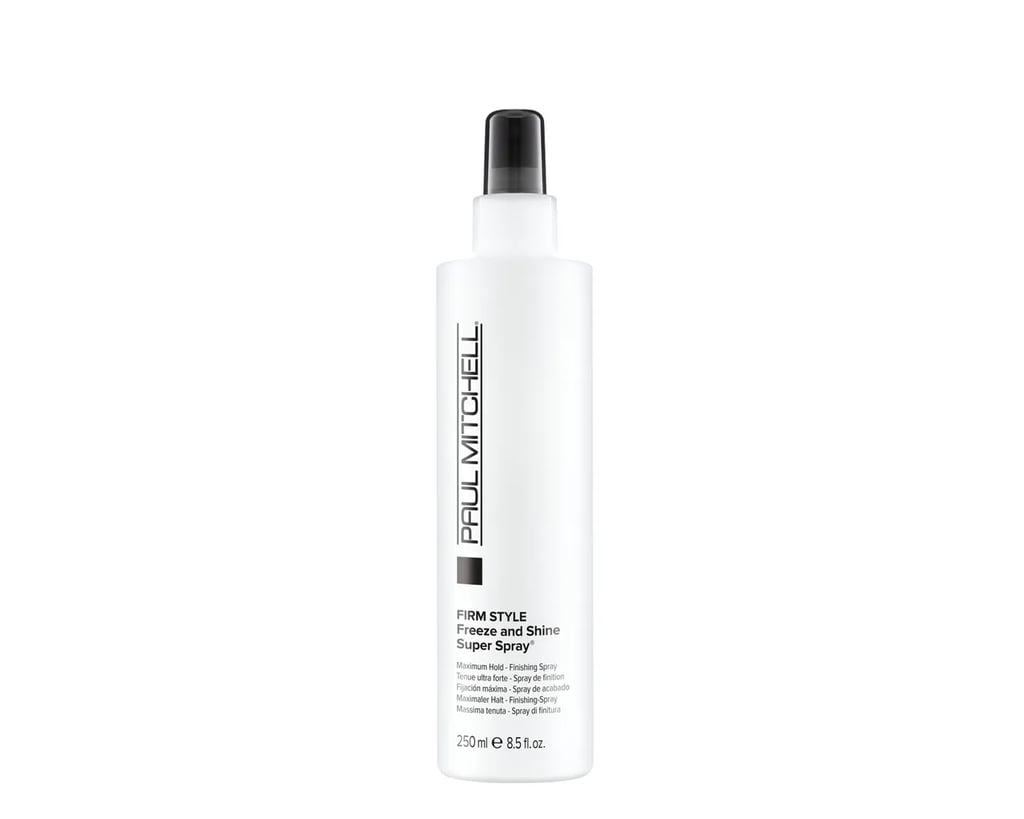 Source: Read Full Article