Ariana Grande Covered Up Her Pete Davidson Tattoo With a Special Tribute to Mac Miller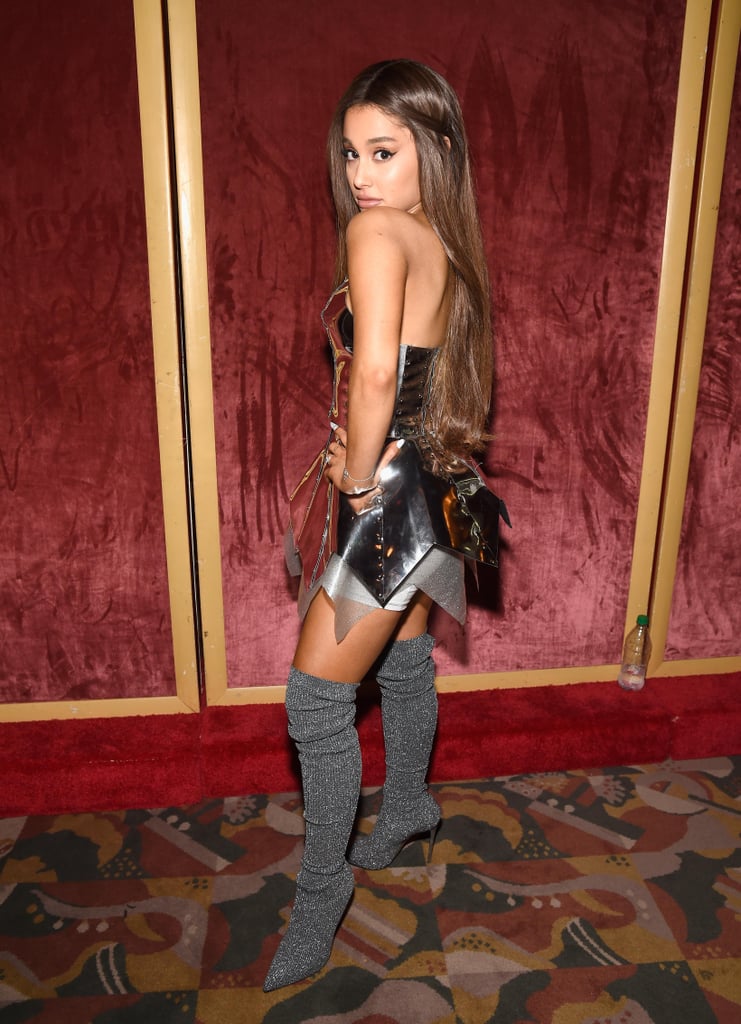 Ariana Grande Covered Up Her Pete Davidson Tattoo With a Special Tribute to Mac Miller

Ariana Grande has a lot of memorable tattoos, but one of them just got a makeover. During a behind-the-scenes video for her "Thank U, Next" music video, the singer revealed that she covered up her 8418 tattoo on her foot, which was in honor of ex-fiancé Pete Davidson's father, Scott Davidson. The tattoo was the firefighter badge number, 8418, which Davidson also has tattooed on his forearm.
The singer's tattoo now pays tribute to ex-boyfriend Mac Miller's dog. In the video (around the 2:33 mark), Grande tells the camera to take a closer look at her "Myron" tattoo. The late rapper adopted the dog in January 2017, when the two were still a couple, but it continued to live with Grande after they split in May.
This isn't the only tattoo Grande has altered lately. Following her split from Davidson in October, she also covered up the "Pete" tattoo on her ring finger with a black heart and covered up another that said "Reborn" on her thumb. Davidson has also covered up his fair share of tattoos since their split.
Get a closer look at her new and old ink ahead.
Source: Read Full Article