Taylor Swift and Katy Perry Just Buried Their 6 Year Feud and There's "Peace at Last"
On this day, in the year of our lord 2019, a celebrity feud has officially been buried. Believe it or not, Katy Perry and Taylor Swift are kind of friends again, and it only took 'em six years to figure it out and get there!
In case you were too busy collecting Silly Bandz to read celebrity news headlines back in 2013, Katy and Taylor went from frenemies to enemies after tour dancers allegedly left Taylor's Red tour for Katy's Prism one. Then, Taylor wrote "Bad Blood" about "another artist," and things spiraled so badly that the 2015 Grammy organizers reportedly had to keep the two separate during the show, according to Us Weekly.
But now, Katy and Taylor are totally over it, and they let their fans know through food. Katy posted a pic of a plate of cookies on Instagram with "Peace at Last" written in frosting on it, with the caption, "feels good 🧡 @taylorswift."
https://www.instagram.com/p/Bylq5qjHUwj/
feels good 🧡 @taylorswift
A post shared by KATY PERRY (@katyperry) on
!!!!
Welp, that's that! Predictably, Taylor and Katy's fans are fully thrilled by this update, and now they want a song collab like, tomorrow.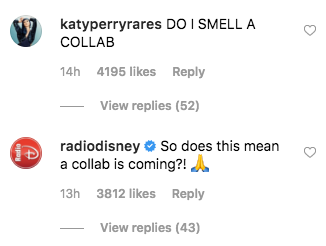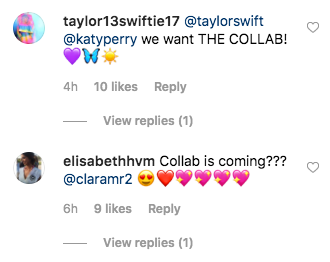 katy perry and taylor swift are friends now and i need a collab
You know what you need to [email protected] @taylorswift13
Taylor and Katy have both released new songs recently, and there are murmurs of new albums dropping this year. Taylor finished her untitled "TS7" album on February 24, and Katy just released a new single, "Never Really Over," prompting fans to believe she's got more to come in the near future.
Music or no music, with the feud over, can we go back to the days of these happy supportive tweets?
@Katyperry knows how to throw a birthday party! I would even go as far as to say it was party-licious. Best EVER. Happy bday, pretty girl!!
@taylorswift13 HAPPY BIRTHDAY BEAUTIFUL GIRL! You deserve it all!
Such simpler times.
Source: Read Full Article