What Maurissa Gunn Has Been Up To Since The Bachelor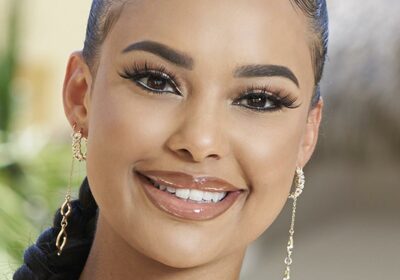 Maurissa Gunn got her reality TV start while looking for love on the show we just can't take our eyes off, "The Bachelor." The singleton from Atlanta, Georgia, competed to try and win Peter Weber's heart on Season 24 of the infamous ABC dating show in 2020 — but didn't exactly get very far.
We didn't get to see how Maurissa would've handled all the mandatory drama that comes along with hometown dates or the intimate fantasy suite dates, as her time on the show was cut seriously short. Maurissa, a patient care coordinator, was actually sent home by Peter during the first week, which made her stint seriously brief.
As fans will already know, Peter eventually went on to propose to Hannah Sluss, but, well, let's just say all that didn't exactly end too well as Pilot Pete actually ended up with Madison Prewett after a rollercoaster end to the show.
But what we really want to know is what Maurissa been up to since appearing on the infamous ABC dating show. Read on for what we know.
Bachelor in Paradise came calling Maurissa Gunn's name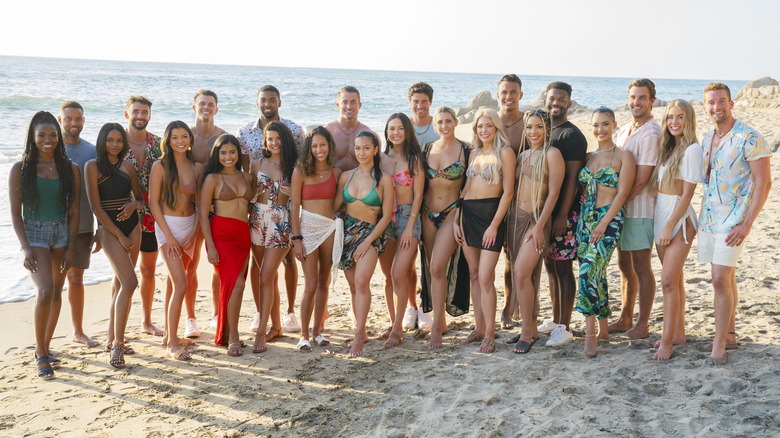 It seems like Maurissa Gunn is still single after being sent home on "The Bachelor," but she's not given up on finding love. She appeared to hint at a possible appearance on "Bachelor In Paradise" Season 7 with a cryptic Instagram post in March, sharing a stunning photo of her in a blue bikini while standing in the ocean. She paired it with a short video of herself walking through the water alongside the caption, "Paradise anyone?"
ABC then officially confirmed in July that Maurissa will be joining the cast of the 2021 edition of "The Bachelor"/"The Bachelorette" spin-off, which sees singletons from the series jet off to (you guessed it!) paradise in the hopes of having better luck the second time around when it comes to reality TV romances. Maurissa also confirmed her appearance with a promo shot on Instagram, teasing a "Hot Girl Summer" ahead of the show's August premiere.
Maurissa will be looking for love alongside a slew of other familiar faces from Bachelor Nation, including Deandra Kanu, James Bonsall, and Victoria Larson, who made serious waves during Matt James' highly controversial season of "The Bachelor." The season will also be the first not to be hosted by Chris Harrison after he stepped back from the franchise.
As for if Maurissa found love on the show? Well, we don't want to give too much away here, but Reality Steve has speculated about her current relationship status…
Maurissa Gunn has been working on herself since leaving The Bachelor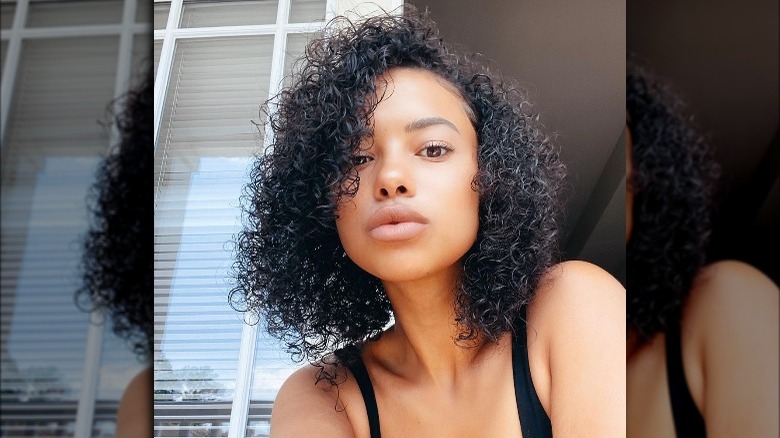 In January 2020, the same month "The Bachelor" Season 24 premiered, Maurissa shared she'd been working hard on her health. She shared several shots on Instagram of herself proudly showing off her muscles as she shared she didn't feel like hitting the gym that morning, but was glad she got a workout in.
"It's all about mindset. The mind has a powerful way of attracting things that are in harmony with it, good and bad. Once your mindset changes, everything on the outside will change along with it," she wrote in the caption. "You're in control of being the best version of yourself," she continued in part, signing off by adding, "Remember, the mind is a flexible mirror so all you need to do is adjust it to see a better world."
Maurissa also posted a very telling post on Instagram in March 2020. The reality star didn't mention the reality series by name, but appeared to cryptically reference her time on the show and the attention she's received as a result as she shared a heartfelt message about "self-love and self-acceptance."
She explained she'd been "doing a ton of journaling and self reflecting" and told her followers that she's "learned so much about [herself] these last few weeks." She also shared that she'd learned an important lesson about taking things slow and shifting her "focus" to herself.
Maurissa Gunn has been getting her travel on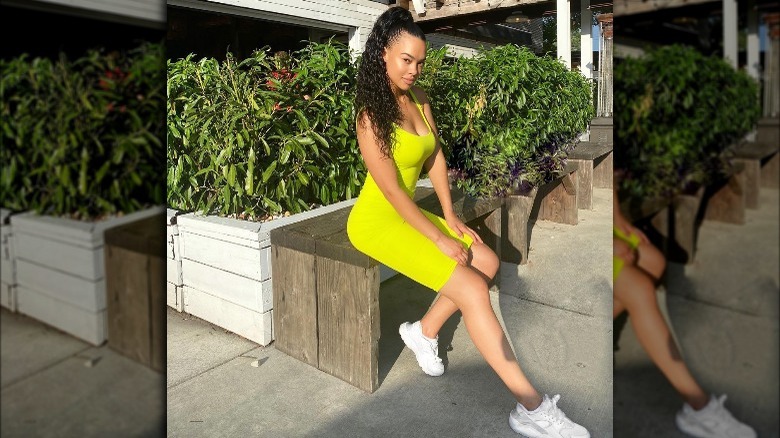 Maurissa Gunn doesn't seem to have been resting on her laurels since leaving "The Bachelor." The star shared her disappointment on her Instagram grid as the coronavirus pandemic made travel more difficult from March 2020 onwards and uploaded a snap of herself with a glass in her hand in April 2020 as she spent some time at home. She joked in the caption, "Patiently waiting for the day I get to have cocktails somewhere other than my patio, with somebody other than myself."
But it seems like as soon as things opened up a little more, Maurissa was ready to hit the road — and the runway. She's shared various Instagram Stories showing her in different locations across the U.S. Her highlights include short videos and photos of her having fun during trips to Houston, Texas, and Miami, Florida.
The star also took a few work trips to speak about "The Bachelor." In January 2020 she headed to New York City and appeared alongside Wells Adams on "Strahan, Sara and Keke" to talk about the show, while also making a stop at the People TV studios to share her thoughts on the season.
Maurissa Gunn has been using her platform for good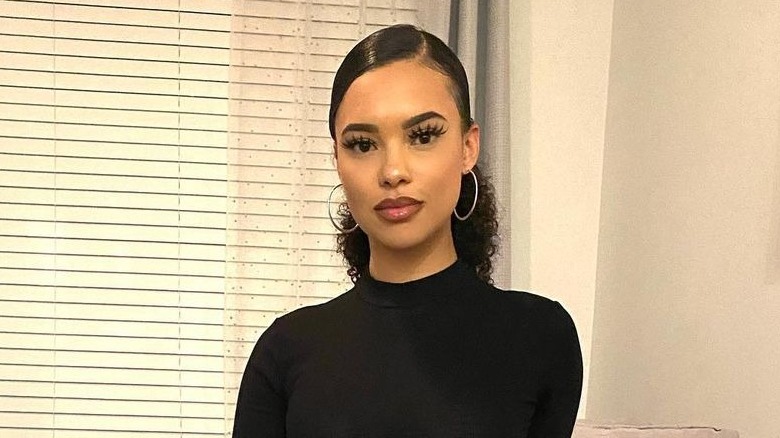 Maurissa Gunn hasn't been afraid to use her platform and ever-increasing follower count after her "The Bachelor" stint to speak out for important causes. The star shared a number of posts in summer 2020 amid when the spotlight was shone very firmly on the Black Lives Matter movement.
In June 2020, she shared a tribute to Breonna Taylor on Instagram. "The police officers who murdered Breonna Taylor still haven't been arrested or charged. Tomorrow, June 5th would have been Breonna Taylor's 27th birthday," she wrote in the caption. Maurissa also shared a link in her bio on how people can get more information about how to help Taylor's case to "bring awareness to this injustice, and help support her family."
In July 2020, Maurissa shared another important text post on Instagram that read, "Black lives still f***ing matter."
The star also appears to have been spending time with family. In July, she posted sweet family photos that showed her with her arms around her siblings as well as a couple of her flashing a huge smile. "I can't promise to solve all of your problems, but I can promise you won't have to face them alone," she wrote in the caption. "Being the oldest has taught me so many different things, but most importantly it has taught me what it means to love unconditionally…"
We'll have to wait and see if Maurissa can find that unconditional love in paradise!
Source: Read Full Article