John Cena Regrets His Dwayne 'The Rock' Johnson Feud, Claims "I Was So Selfish"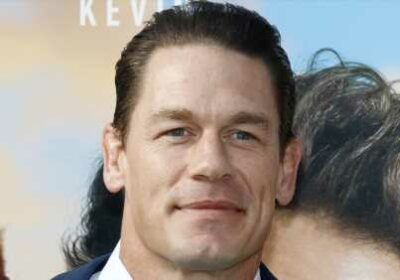 John Cena had a woulda, coulda, shoulda moment on Thursday's episode of the Happy Sad Confused webcast.
The actor and pro wrestler talked about his WWE feud with Dwayne 'The Rock' Johnson in 2012 and 2013.
"I got selfish and me — living WWE at the point and not having any concept of growth or someone else's perspective — I took Dwayne's comments [about the business] as not genuine," he said. "My view was if you love something, be there everyday. Like, what a hypocrite I am, because I still love WWE and I can't go all the time. And I just didn't see that. I was so selfish."
Related Story
'Superstar' Billy Graham Dies: Wrestling Legend Was 79
Cena, who stars in The Peacemaker, said he should have sorted things out privately.
"Instead of going like, 'Hey man, I'd like to try to do this thing to hook you back in and maybe we can collaborate and really make it big,' I was just like, 'Eff this, I'm calling this dude out. This is a moment. You gave me an opening. I'm going to kick the door in,'" he recalled. "And I was diligent and I understand why he got upset."
Cena said he didn't understand what Johnson and wrestlers like Dave Bautista were doing.
"These guys are breaking down barriers, shattering ceilings, and on top of that, just transcending the art form," he said. "I just got selfish and wanted a main event marquee match because it would better what I thought was the business. That was short-sighted and selfish. It worked! But it worked at the cost of two people who communicated and almost put it in jeopardy. There was a moment where there was a lot of bad vibes between us and rightfully so."
The two eventually came to an understanding, and their friendship is now "in a really good place."
Must Read Stories
'Firebrand', 'Anatomy Of A Fall' Reviews; Marion Cotillard; 'Killers' Presser, More
Paramount Buys Jodie Comer's 'The End We Start From' In Mid-7-Figure NA Deal In Cannes
Tenquel Racing To $320M Global Opening; Shifts To $66M-$67M U.S. Frame
Strike Talk Podcast: MIT Professor On A.I. (Takeaway: Be Afraid. Be Very Afraid)
Read More About:
Source: Read Full Article