'Die Hard': Frank Sinatra Was Offered to Play John McClane in His 70s for This Specific Reason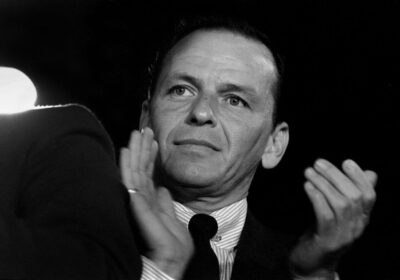 Casting the lead role of John McClane in Die Hard was trickier than one would imagine. The producers had a running list of actors, although several factors made it difficult to find the right choice to sign onboard. The Die Hard producers once had to offer Frank Sinatra the role of McClane when he was already in his 70s for a specific legal reason long before Bruce Willis was involved.
The 'Die Hard' cast is iconic
Die Hard follows New York City police detective McClane (Willis).A terrorist situation takes place during a Christmas party at the Nakatomi Plaza in Los Angeles. He discovers that his wife, Holly (Bonnie Bodelia), and several other people are taken hostage. What follows is an action-packed and incredibly tense journey following McClane as he does all that he can to save the hostages.
The cast also includes the likes of Alan Rickman, Reginald VelJohnson, William Atherton, Paul Gleason, and Hart Bochner. It's a killer cast, although an assortment of big actors didn't want to play McClane. However, it's probably for the best, as Willis is now so iconic in this role.
Frank Sinatra was first offered the part of John McCLane in his 70s
The Independent examined Die Hard and how playing McClane launched Willis' success. However, the lead role went through a series of other actors before it reached Willis. In fact, Sinatra was the very first party to get an offer. However, he was far too old to play the part.
"Willis had, in fact, been at the bottom of the wish list for producers Lawrence Gordon and Joel Silver (48 Hrs, Lethal Weapon)," the Independent profile reads. "For complicated contractual reasons, they'd been obliged to offer the part of John McClane to Frank Sinatra, then in his 70s."
Sinatra starred in The Detective, which is based on a book by the same name. The book's sequel Nothing Lasts Forever was adapted into Die Hard. As a result of his contract, producers had to offer him the part.
The profile continued: "Rather improbably, in 1968 Sinatra had headed the cast in a loose prequel to Die Hard, The Detective (both films adapted from thrillers by Roderick Thorp) and had first dibs on the follow-up."
Next, the producers tried to get Arnold Schwarzenegger, Richard Gere, Burt Reynolds, Harrison Ford, Sylvester Stallone, Nick Nolte, Don Johnson, Mel Gibson, and Richard Dean Anderson. However, they all turned down the McClane role.
Willis also initially turned down the Die Hard lead. However, fate would have Willis play McClane regardless.
"I'd already read the script for Die Hard once, but had to pass because of the show [Moonlighting]," Willis said. "As it turns out, a miracle happened – Cybill Shepherd got pregnant and they shut down the show for 11 weeks – just the right amount of time for me to run around over at Nakatomi tower."
The 'Die Hard' legacy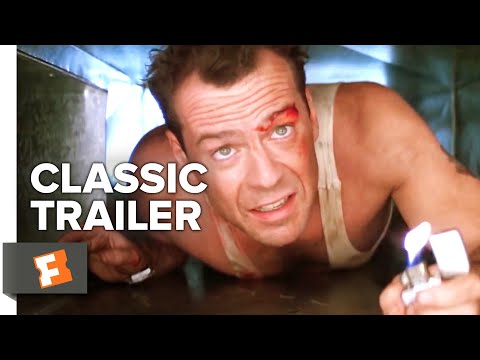 Die Hard is frequently called one of the best action movies and Christmas films of all time. The movie was a success at the box office and earned Academy Award nominations for Best Sound, Best Film Editing, Best Effects, Sound Effects Editing; and Best Effects, Visual Effects.
Die Hard generated many conversations around violence in cinema. However, audiences flocked to movie theaters at the time and continue to rewatch it. McClane and Die Hard had an undeniable impact on the film industry as a whole. Previous action movies didn't humanize their lead in the way that McClane is introduced as a normal guy.
Source: Read Full Article