Chris Packham explains absence from TV after autism documentary in rare heartfelt video to fans | The Sun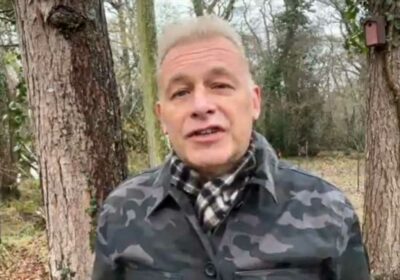 CHRIS Packham has explained his absence from TV after his autism documentary in a rare heartfelt video to fans.
The Springwatch presenter, 61, took to Twitter today to share a clip to thank them for their support following his documentary, Inside Our Autistic Minds.
The programme, which aired on Tuesday night, saw Chris – who has Asperger's Syndrome – meet with other autistic people across the two-part programme to reveal what's really going on inside their minds.
He captioned his video: "A short message following the broadcast of 'Inside Our Autistic Minds' earlier this week . . . sorry about the wind noise on the mic – very unprofessional . 2/10 Must try harder."
In the clip, which was filmed in some woodland, Chris said: "Thank you, thank you very much indeed from me and on behalf of the entire team for the very kind messages you've sent following the first part of our programme this week.
"To read some of the comments that you've posted has been heartening. I said in the documentary that if I can change just one person's life positively then my job would be done."
Read More on Chris Packham
Chris Packham breaks down in floods of tears on new TV documentary
Inside the relationship of Chris Packham and his zoo keeper girlfriend
He choked up as he added: "And it appears that I and we have achieved that, so thank you."
Chris then gave viewers an idea what was coming up in the second episode next week before admitting: "I don't know what else to say really, it's been overwhelming."
Last month Chris revealed he had scrapped all of his work for the next three months to enjoy a well-earned rest.
He gave fans an update in the video, saying: "I'm fine, I'm absolutely brilliant…well I'm not brilliant, I'm never brilliant but I'm feeling fine.
Most read in TV
Maisie Smith and Max George slammed for 'inappropriate' Valentine's Day post
Loose Women's Nadia Sawalha struggles with suspenders as she strips to lingerie
ITV axes Saturday night prime time show after host jumps ship to BBC
Danniella Westbrook rushed to hospital after being stranded 'with no money'
"I've just taken three months off to do a sculpture project so I'm hiding in an industrial unit and making abstract forms.
"So I'm frustrated as I'm trying to become a sculptor overnightbut it's something I've dreamed of doing for years and there was a gap in the schedule so I thought 'Hey, let's give it a go' and that's it.
"But I'll be back for Springwatch, of course, in May and looking forward to that greatly and plenty of other projects in the pipeline, so hope to see you all again soon."
Source: Read Full Article