Charli D'Amelio's Top 10 Brand Deals and Endorsements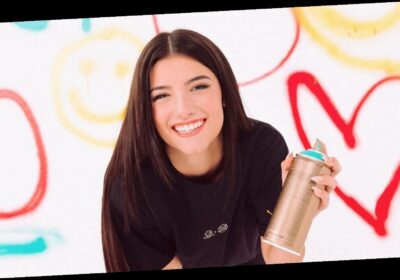 Among all the different social media platforms, TikTok is praised for being one of the most financially lucrative options for creators. While several stars have made names and careers for themselves based off of their brand deals, endorsements, and sponsored content, none are as recognized and consistently successful as Charli D'Amelio.
RELATED: 5 Most Ambitious TikTok Star Investment Deals
Charli D'Amelio is arguably TikTok's biggest starlet. She was named Person of the Year at Forbes 2020 Social Media Awards. She holds several records within the app itself including being the first creator to cross both the 50 million and 100 million follower counts. She won the Kids Choice Award in 2021 for Favorite Female Social Star and also earned a spot on the highly coveted Fortune's 40 Under 40 list in 2020.
But Beyond Charli's ability to brand herself and create a variety of viral videos, she is also recognized for having collaborated with several major brands and corporations, earning her both recognition and a reputation within the financial industry. With products and services ranging from investment opportunities, television shows, and several clothing lines and accessories, she has expanded from the app and forged her own path that other content creators can utilize for their own growth.
Charli's fame and recognition has shown no signs of slowing down either. This year, D'Amelio already earned a spot on Time's 100 Next 2021 list, where Jennifer Lopez called her "the biggest new teenage star right now". This large leap in her career and continued relevance serve as a signal that regardless of what happens with TikTok, she will continue to have a successful career within the entertainment industry. And while her future is still bright, we can chart her success by highlighting the top 10 brand deals and endorsements from her career thus far.
10

Hollister

A post shared by cd (@charlidamelio)

A both lucrative and iconic partnership with D'Amelio was with the clothing company Holister. In July of 2020, she announced her new role within the company as a "Chief Jeanealogists". Not only did she get to try on and model several products for the company, she also received several sponsored posts and coverage for the partnership. Both she and her sister Dixie spoke about the brand deal in an exclusive interview with Cosmopolitan.
9

Dunkin Donuts

A post shared by cd (@charlidamelio)

Recently, Dunkin' Donuts has attempted to expand their brand by joining in on the influencer craze. The company recently agreed to several brand deals with popular stars to help promote their products. They also developed a long term program designed to create viral content by hiring influencers, encouraging employees, and getting fans to post about the company. The TikTok strategy reached its peak when the company announced a partnership with the queen of TikTok herself, Charli D'Amelio. Not only has she posted about the company on her different social media platforms, but Dunkin' Donuts now offers a new drink called "The Charli" based on the influencers drink order preference. The unique beverage is a cold brew with whole milk and three pumps of caramel swirl. Shortly after the brand announced the partnership, sales skyrocketed and interest peaked.
8

Pura Vida

A post shared by cd (@charlidamelio)

Often seen sporting jewelry and accessories in some of her most popular videos, it was only a matter of time before Charli gained the ability to release her own line of accessories. The jewelry brand Pura Vida announced in March of 2021 their collaboration with Charli who agreed to design her own unique line of bracelets for the brand. Called the "Charli D'Amelio Pack", her selection of colorful bracelets sells for $45 and contains string and beaded bracelets, a pink woven wristband, as well as a silver plated chain with D'Amelio's popular phrase 'all smiles here' printed on the metal.
7

Orosa Beauty

A post shared by cd (@charlidamelio)

Charli also released a signature line of nail polish under the Orosa Beauty label. The collection was titled Costal Craze and was a collaboration with her sister Dixie. It featured 8 different shades of polish and also came in a special limited edition box featuring artwork inspired by the sisters.
6

EOS Skincare

A post shared by eos Products (@eosproducts)

In December of 2019, D'Amelio created a small commercial on her TikTok where she dressed as Santa. In the video skit, she sported a lipbalm made by the iconic brand EOS Cosmetics. The short viral video was shared with over 12 million fans under the awesomekiss hashtag and was one of D'Amelio's first major brand deals.
5

Sabra Hummus

A post shared by cd (@charlidamelio)

This iconic collaboration featured a short clip of Charli enjoying the hummus dip wearing an all red outfit that matched an all red background. The clip was featured in a commercial that aired during the 2020 Super Bowl. It also starred a variety of other celebrities and influencers including T-Pain, Teresa Guidice, and Boomer Esiason.
4

Morphe 2

A post shared by cd (@charlidamelio)

The beauty brand Morphe is known for attracting some of the most popular beauty bloggers and influencers across all different platforms. It has created unique lines of products with James Charles, Nikita Dragun, and Lisa Frank. But Charli and her sister Dixie took the collaboration to the next level. They were labeled the Fresh New Faces of Morphe 2, releasing their own unique collections including lip mousse, lip oil, and concealer.
3

Hulu

A post shared by cd (@charlidamelio)

Moving beyond the platform of TikTok and deeper into the entertainment industry, Charli also earned a major deal with the streaming platform Hulu. The deal resulted in D'Amelio developing her own reality television series titled "The D'Amelio Family". The series is set to debut on the platform in 2021 and will highlight both personal and career highlights from throughout the year.
2

Book Deal

A post shared by cd (@charlidamelio)

In August of 2020, Charli announced that she would be releasing a memoir that would detail her experiences growing up. It would cover a variety of subjects including staying positive and navigating the social media landscape. The book was released through Abrams Books in December of 2020 and was tilted "Essentially Charli: The Ultimate Guide to Keeping it Real". The book also included a sticker sheet that featured some of Charli's iconic phrases and images.
1

Feature Film

A post shared by cd (@charlidamelio)

Charli's feature film debut came in 2019 when she voiced the character Tinker in the animated feature StarDog and TurboCat. She starred alongside celebrities such as Luke Evans and Gemma Arterton. This animated feature opened the gateway for several other media projects involving Charli.

Beyond this list of brand deals and endorsements, Charli has also started to transition into the world of finance. She signed on as an early investor in the banking based app  Step Mobile. The app is directed towards teens to help them send and manage money. Other celebrities known for having invested in the app include Will Smith and Nas. If D'Amelio continues with her investment decisions and brand deals, she has the potential to vastly increase her current net worth of already more than $4 million.

READ NEXT: The Top 5 Richest TikTokers in the World

Sources: MSN, Forbes, TheVerge, OrosaBeauty, EliteDaily, Reuters, Cosmopolitan, ZEENews, Time, TMZ, TigerBeat, FamousBirthdays, PaperMag, Fortune, BusinessWire, BusinessInsider, Vulture, NextAdvisor

Source: Read Full Article