Cardi B and Lizzo Lead the Charge on Barbiecore, This Summer's Biggest Trend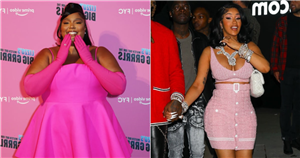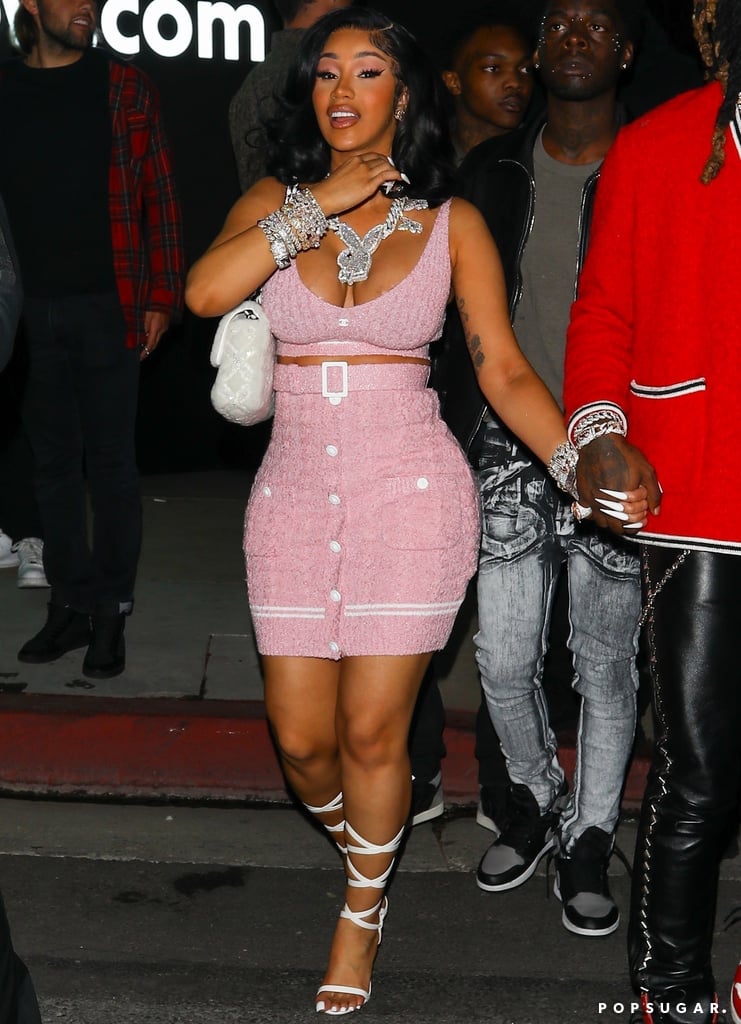 Cardi B and Lizzo Lead the Charge on Barbiecore, This Summer's Biggest Trend

While Y2K trends have been very much in style, Barbiecore takes the kitschy aesthetic one step further. This is in reference not just to the bubblegum-pink red carpet looks we've seen from the likes of Maison Valentino and Miu Miu but also, more specifically, the colorful, textural combinations that are built upon the conventional traits and characteristics of Mattel's quintessential American fashion doll. Barbie — brought to life in 1959 by Ruth Handler in a strapless, black-and-white-striped bathing suit, tiny gold hoops, and black heels — is today most synonymous with a look more akin to Reese Witherspoon as Elle Woods in "Legally Blonde."
This summer, all-pink-everything Barbiecore encourages us to embrace that same sense of fearlessness and tap into the overaccessorized, monochromatic style, with Cardi B, Lizzo, Kim Kardashian, and Dua Lipa taking the reins. From Cardi's head-to-toe Chanel outfit and Lizzo's Valentino skater dress and opera gloves to Kardashian and Lipa decked out in Balenciaga, inspiration is readily available from celebrity Instagrams. While piling on lots of pink is key, bold statement accessories such as towering platform heels, retro-shaped glasses, and gloves are not to be overlooked.
We can, in part, attribute the excitement building around this aesthetic to Greta Gerwig's highly anticipated "Barbie" movie, starring Margot Robbie and a platinum-blond Ryan Gosling. And while the movie is not set to be released until July 21, 2023, Barbiecore is already in full swing, and the film stills do it justice.
Ahead, we've compiled some of our favorite celebrity Barbiecore takes to date.
Source: Read Full Article