'The View' Star Ana Navarro Knows Her Priorities and Fans Couldn't Relate More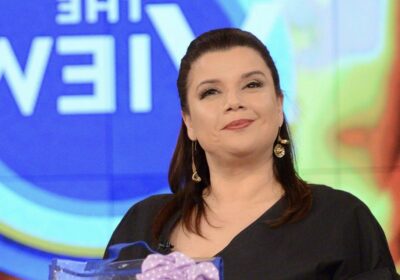 Ana Navarro is a recurring co-host on The View. In season 25 of the daytime talk show, the political commentator has made more appearances and joins the panel on Thursdays and Fridays. Navarro is a fan favorite and viewers look forward to watching her debate as she always knows how to use her words and drive her point across. Ahead of her weekly appearance, Navarro favored glamming up versus going to a party and fans couldn't find her more relatable.
What are Ana Navarro's priorities?
Navarro sits at the "Hot Topics" table at The View Thursdays and Fridays and ahead of her appearance on the show, she got a little touch-up. The political commentator shared with her fans on Instagram that she was dyeing her hair while skipping out on parties.
"All my fancy, artsy-fartsy friends are in Miami for Art Basel, attending exhibitions, fashion shows, parties, concerts, yachting on Biscayne Bay," she posted. "Meanwhile, this is my current situation. Cuz priorities are priorities."
In the photo Navarro shared with her followers, the star is in a hair salon, sporting a mask, and dye all over her hair. Fans that follow the ABC talk show regularly, may remember that during the coronavirus (COVID-19) shut down, Navarro had to forgo dyeing her hair. She made a remote appearance on The View wearing a turban.
"I got a turban on because my hair is all sorts of crazy," she said back in April 2020. "I look like a skunk and it's not fit for national TV. I tried to color my own hair, but I gotta tell you, those instructions were complicated and the letters were too little."
https://www.instagram.com/p/CW8qRmLlOZz/
Fans find Ana Navarro's priorities very relatable
It's no secret that Navarro dyes her hair as she has been open about it with her fans. With Navarro sharing that she had to skip her social life to glam up, fans couldn't find her more relatable at that moment.
"Ana you are too comical," a fan replied.
"It's Worth Every Second of Precaution," a follower added.
"I adore you Ana, you're so genuine!!! Never afraid of the obvious!!! An inspiration to women everywhere," an Instagram user mentioned.
"The price we pay for beauty," another fan commented.
"Got to do what you gotta do," another follower said.
"I used to work with a woman who said going to her hair salon was as important as going to her doctor," another Instagram user mentioned.
The comments from fans reinforced Navarro skipping out on parties to take care of herself and embracing the star for always keeping it real.

Source: Read Full Article