The Beatles Share John Lennon's Acoustic 'Yellow Submarine' Outtake From 'Revolver' Reissue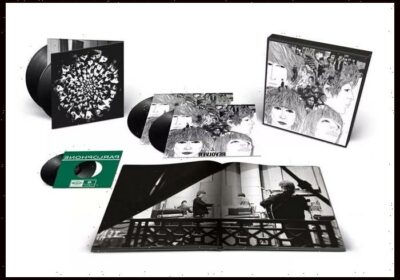 The Beatles recently shared John Lennon's acoustic outtake of classic "Yellow Submarine" from their upcoming Revolver box set.
Lennon gives the cheerful "Yellow Submarine" a sad melancholy feel as he sings, "In the place where I was born / No one cared, no one cared / And the name that I was born / No one cared, no one cared."
The Beatles announced the expanded edition of Revolver in July. In the special edition, the album's 14 tracks have been newly mixed by producer Giles Martin and engineer Sam Okell in stereo and Dolby Atmos, and the album's original mono mix is sourced from its 1966 mono master tape.
Revolver Special Edition (Super Deluxe) consists of 63 tracks, Revolver Special Edition (Deluxe) has 29 tracks, and Revolver Special Edition (Standard) includes 14 tracks.
(Photo: Apple Corps Ltd./Capitol/UMe)
Source: Read Full Article