Dragons' Den's Sarah Willingham gives update on husband's cancer scare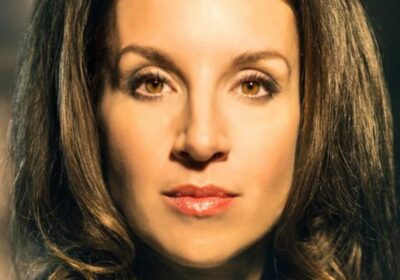 Dragons' Den judge and serial entrepreneur Sarah Willingham, who sold her first business for £10 million aged just 32, has opened up on the terrifying health woes of her husband Michael during an exclusive interview with Express.co.uk.
She revealed that he had to have part of his colon removed, but that he has now made a complete recovery.
"It ended up not being cancer – it was a cancer scare. [Cancer is] what we were told that it was, and that's what we ended up believing that it was, but in the end it actually wasn't," the relieved star exclaimed.
"He's doing amazing now actually. He did have to have quite a lot of his colon removed when we got back [after travelling the world], but he's completely fine now."
Michael's close shave has made Sarah even more focused on the importance of good health than ever, and she has since considered launching a new business or TV show focused around wellness.
READ NOW: Rupert Murdoch 'ended marriage with an 11-word email'
For the time being, she is thankful that Michael pulled through, having declared him the "most amazing" man she's ever met.
She continued: "I'm lucky because I've married the most amazing man on the planet… it takes a very strong man to be married and be very comfortable with a strong, independent woman."
She explained that the couple makes their relationship work through "give and take", adding: "Sometimes it's his time to shine and sometimes it's my time to shine.
"I think that like everything else in life, it's about finding that really good balance and making sure that you both have the space."
Sarah added that his colon issue had made her vow never to take her health "for granted".
The beverages entrepreneur says she exercises "six days out of seven" most weeks, ensuring that she takes breaks from the booze – and even from her fast-paced everyday life.
She has instilled the same good values into her team at Nightcap PLC and takes them on retreats to reinforce those values.
"Rather than going away on a trip where all we do is drink, I take them away on health retreats and boot camps where there's no alcohol, there's lots of exercise, lots of water, lots of healthy eating – so it's a reset," she explained.
With her eye never far from a business idea, Sarah added: "I would absolutely love to do a TV show looking at all the health benefits [of retreats].
"Health is something that I spend a lot of time thinking about, but also taking action on."
Source: Read Full Article