Trump, Clinton, & The Billionaire Pedophile: The Biggest Scandal You're Not Following!
Politics has become such a depressing cesspool, we absolutely understand if you've retreated into the world of pop culture.
The Donald Trump presidency has undergone so many investigations, Carrie from Homeland would need the Great Wall of China to map it out.
However, even amid the scandal fatigue, this story sticks out.
Honestly we can't believe it's not the biggest story in the world right now! And who knows, it might get there the way it's going…
After all, it just led to the resignation of Trump's Secretary of Labor on Friday morning!
OK, let's rewind, all the way back to 2007 and the legal case of a billionaire named Jeffrey Epstein.
Contents
Sexual Predator Pyramid Scheme
Epstein, a money manager to the ultra wealthy, was accused by a woman in 2005 of molesting her stepdaughter.
This lead to an investigation by detectives in Palm Beach, Florida, which uncovered several underage girls who claimed Epstein abused them. Miami Herald reporter Julie Brown was personally able to track down 80 women who said they were sexually abused in some way by the billionaire. Prosecutors were reportedly able to identify 36 separate victims.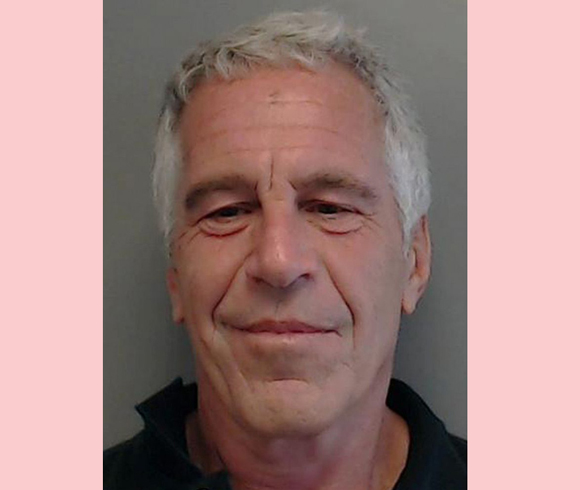 According to the women's stories, he paid them to come over and give him massages, which often turned into sex (and to be clear the girls who were underage were UNABLE TO LEGALLY CONSENT). It's then said the former high school calculus teacher then paid them to find him other underage girls willing to participate, a sort of sexual predator pyramid scheme.
There were so many victims involved, and in multiple locations, that the case was eventually referred to the FBI.
According to reports, the Feds prepared a 53-page sex crimes indictment which could have put Epstein away for life.
However, the billionaire caught a break.
The Sweetheart Deal
Epstein was given a plea deal by the U.S. attorney for the Southern District of Florida, the kind prosecutors commonly refer to as a "sweetheart deal."
Despite the myriad accusations, he was required to plea to just a SINGLE CHARGE of soliciting a minor for prostitution.
A 14-year-old girl, btw. That's what he was willing to admit to.
In return, he served just 13 months of an 18 month sentence — much of which was served in 12-hour days at a nice office, despite the fact work release isn't allowed for sex offenders in Palm Beach.
Oh, he also got a nifty "non-prosecution agreement" which guaranteed "any potential co-conspirators" would be free and clear.
Um, who could that be about??
Potential Co-Conspirators
We mentioned what a successful money manager Epstein was. With that came a certain level of hobnobbing with the rich and powerful.
Some friends of his?
Prince Andrew
Prince Andrew was a pal for years, which didn't do him many favors; he stepped down from his role as U.K. trade ambassador after he was photographed with Epstein and an underage prostitute in 2011.
Just a few years later, in 2015, another woman claimed Epstein forced her to have sex with the Royal multiple times when she was underage — a scandal even we forgot all about!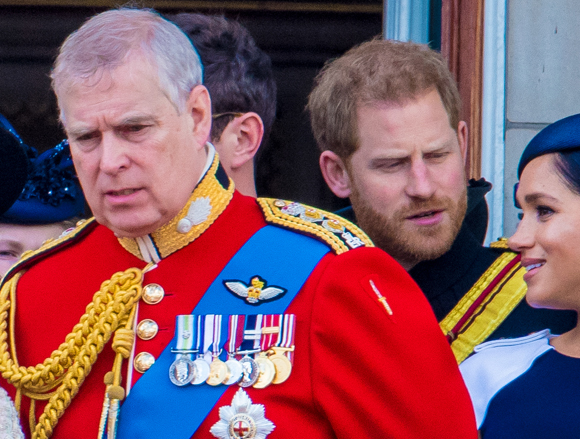 The accuser told prosecutors:
"Epstein also trafficked me for sexual purposes to many other powerful men, including politicians and powerful business executives. Epstein required me to describe the sexual events that I had with these men presumably so he could potentially blackmail them…
Epstein specifically told me that the reason for him doing this was so that they would 'owe him,' they would 'be in his pocket,' and he would 'have something on them.'"
She named one other powerful man…
Alan Dershowitz
Epstein's lawyer, who is credited with helping him get out of the situation in Palm Beach, is O.J. Simpson "Dream Team" adviser Alan Dershowitz.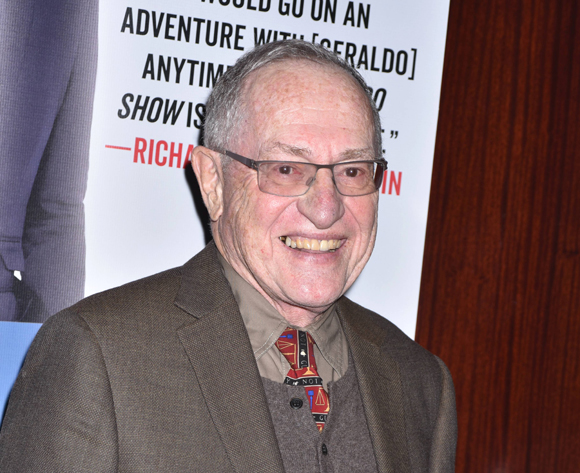 In response to the Prince Andrew accusations — the woman named the famous lawyer in her affidavit as well — Dershowitz called the accuser an "admitted prostitute and a serial liar" and said the teen "made her own decisions in life."
Wow, gross.
Dershowitz, who btw has become a consistent Trump defender amid the Mueller investigation, even admitted to having gotten a massage at Epstein's home, saying in a 2015 video interview:
"I kept my underwear on during the massage. I don't like massages particularly."
Double ew.
Bill Clinton
In a 2002 New York magazine profile of Epstein, it was revealed the billionaire had been traveling companions to the former POTUS.
In fact, he made Clinton's trips around the world post-presidency possible on his private jet. One trip to Africa included Clinton, Epstein, and actors Chris Tucker and Kevin Spacey. Um… well, one of those people hasn't been accused of sexual misconduct.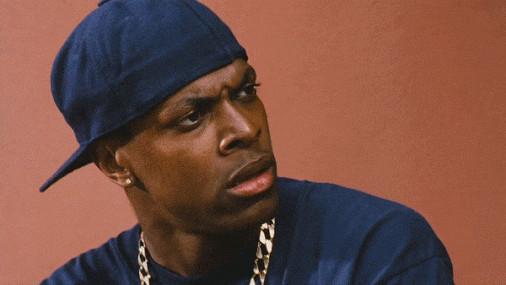 In total, according to his own spokesperson, Bill Clinton took FOUR intercontinental flights on Air Epstein — two to Africa, one to Europe, and one to Asia.
The spokesperson also wanted it known Hillary Clinton's hubby had not spoken to his former pal in "well over a decade."
Considering the era of most of these accusations, that's not exactly comforting.
Donald Trump
And then there's Trump.
Trump and Epstein go WAY back. Remember that 2002 profile on the money manager? The Donald gave a very interesting quote in that one, saying:
"I've known Jeff for fifteen years. Terrific guy. He's a lot of fun to be with. It is even said that he likes beautiful women as much as I do, and many of them are on the younger side."
Yowza.
Like most of Trump's scandals, if it were on a secret recording, it would seem like a smoking gun. This was a quote freely given for a magazine article.
So in those many years Trump knew Epstein, did Epstein ever get anything on him?
According to one alleged victim, yes, he did.
A woman filed legal docs under the pseudonym "Katie Johnson" in 2016 saying Trump had sexually assaulted her when she was just 13 years old at one of Epstein's parties in 1994. She claimed she was held down and raped; and afterward threats of violence were made against her if she ever told anyone what had happened.
Johnson later dropped the case after receiving numerous death threats. Her claims were never substantiated, and it apparently had no effect on the 2016 presidential election.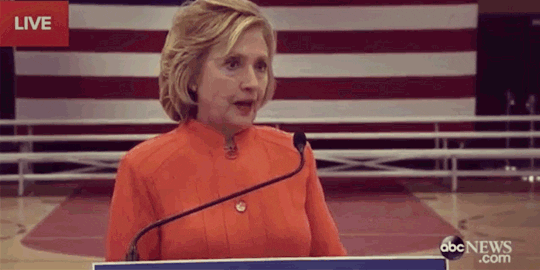 Trump lawyer Alan Garten blasted the accusation as "categorically untrue and an obvious publicity stunt."
Oddly, he also stated in 2017 that Trump "had no relationship with Mr. Epstein and had no knowledge whatsoever of his conduct."
No relationship? What happened to knowing him for 15 years by 2002? There are photographs of them together ffs!
This over-denial feels suspicious to us.
"The Best People"
OK, OK, so how does all this lead to the Labor Secretary resigning??
Remember that U.S. attorney who gave Epstein the sweetheart deal? Who made it so "any potential co-conspirators" would have immunity?
That man was Alexander Acosta. Less than a decade after he gave Epstein a slap on the wrist — and protected anyone else involved in related crimes — Donald Trump made him Secretary of Labor.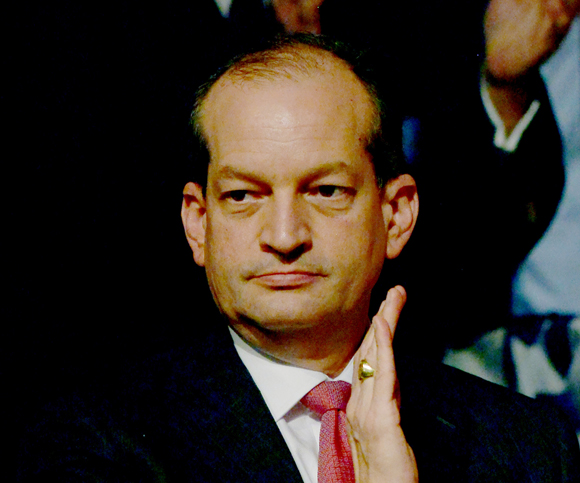 Look, we like a conspiracy theory as much as the next blogger, but none of this even seems like much of a leap. Connecting the dots on this one is easy enough even Blue's Clues could do it.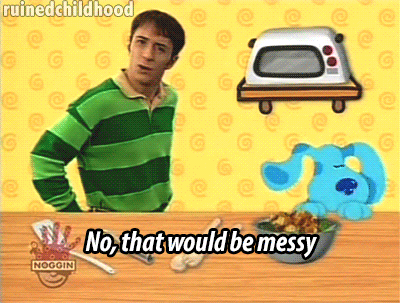 A Scandal Reborn
Acosta's appointment apparently did the opposite of the act it looks like got him the job.
Over the past several months people have been digging into the Epstein case all over again — and how it was handled.
On Saturday, July 6, Epstein was arrested all over again as he arrived in New Jersey from a trip to France.
The Southern District of New York charged Epstein this time, and it's NOT a sweetheart deal — it's sex trafficking and sex trafficking conspiracy, crimes for which convictions could get him 45 years in prison.
OMG please tell us that potential maximum sentence is prosecutors sending a message.
The new case makes similar allegations to the earlier one, only it includes new victims — some of whom were allegedly abused at Epstein's Manhattan home, making it their jurisdiction.
The news also shined a new light on Acosta's scruples, or lack thereof.
It turned out in addition to all the other gifts given to Epstein by Acosta, he reportedly agreed not to tell the alleged victims about the plea deal — something required by law.
After a week of pressure from lawmakers, Acosta resigned from his position as Labor Secretary.
Trump himself defended Acosta, saying:
"This was him, not me, because I'm with him. I said, 'You don't have to do this.'"
On Twitter, the President instead used this as another opportunity to bash (any wild guesses??) the press for its role in uncovering all of this:
"Alex Acosta informed me this morning that he felt the constant drumbeat of press about a prosecution which took place under his watch more than 12 years ago was bad for the Administration, which he so strongly believes in, and he graciously tendered his resignation….
….Alex was a great Secretary of Labor and his service is truly appreciated. He will be replaced on an acting basis by Pat Pizzella, the current Deputy Secretary."
So now you're caught up.
It's unclear if this new case will turn up an more of those "potential co-conspirators," but David Boies, an attorney for some of the alleged victims hopes so. He told The Daily Beast:
"We hope that prosecutors will not stop with Mr. Epstein because there were many other people who participated with him and made the sex trafficking possible."
Indeed.
But whom? Which "politicians and powerful business executives" will be next to fall?
Only time will tell. But one thing is for sure; there's too much sunlight on this for it all to just go away this time.
And YOU knowing about it is part of that.
Source: Read Full Article