How Mac Miller & Cazzie David Connected After Their Splits From Ariana Grande & Pete Davidson!
The saga of Ariana Grande and Pete Davidson has forged the most unlikely of friendships: Mac Miller's mom and Cazzie David.
Five months after her son's death, Karen Meyer attended the 2019 Grammys on the rapper's behalf with Larry David's daughter by her side. It was a friendship some were confused to see — but actually makes sense considering the events of this past year.
According to multiple Us Weekly sources, Mac and Cazzie developed a bond after their respective splits from Ari and Pete. An insider explains:
"Cazzie and Mac never met, but started speaking because of Ariana and Pete's relationship. leaned on each other."
They were kindred spirits, after all.
Then, after the Self Care rapper passed away from a drug overdose on September 7, 2018, Cazzie apparently reached out to his mother on social media, and the two went on to develop a bond of their own.
Now, the Us Weekly source says Cazzie and momma Miller are the best of friends:
"Cazzie and Mac's mom have become extremely close and talk almost every day. Mac's mom loves her."
Awwww. It's so great they have each other!
On Sunday, the duo took their friendship to the next level by attending the Grammys together: Karen even appeared in a photo on Cazzie's Instagram Stories alongside music manager Kelly Clancy (below).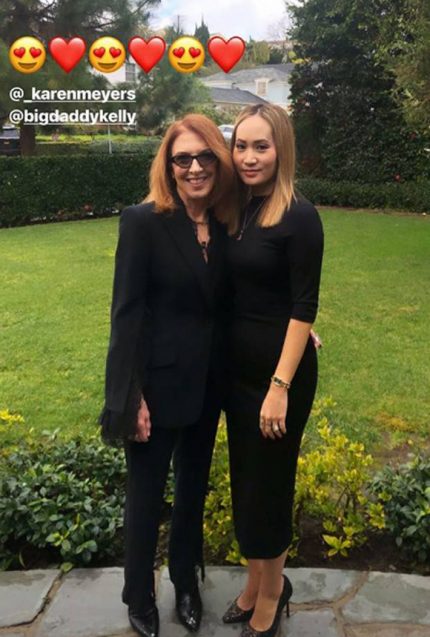 Everyone needs someone to lean on… especially in the soul-crushing entertainment industry!
Source: Read Full Article