Duchess Kate wore green McQueen for her trip to the Irish Guards on St. Patrick's Day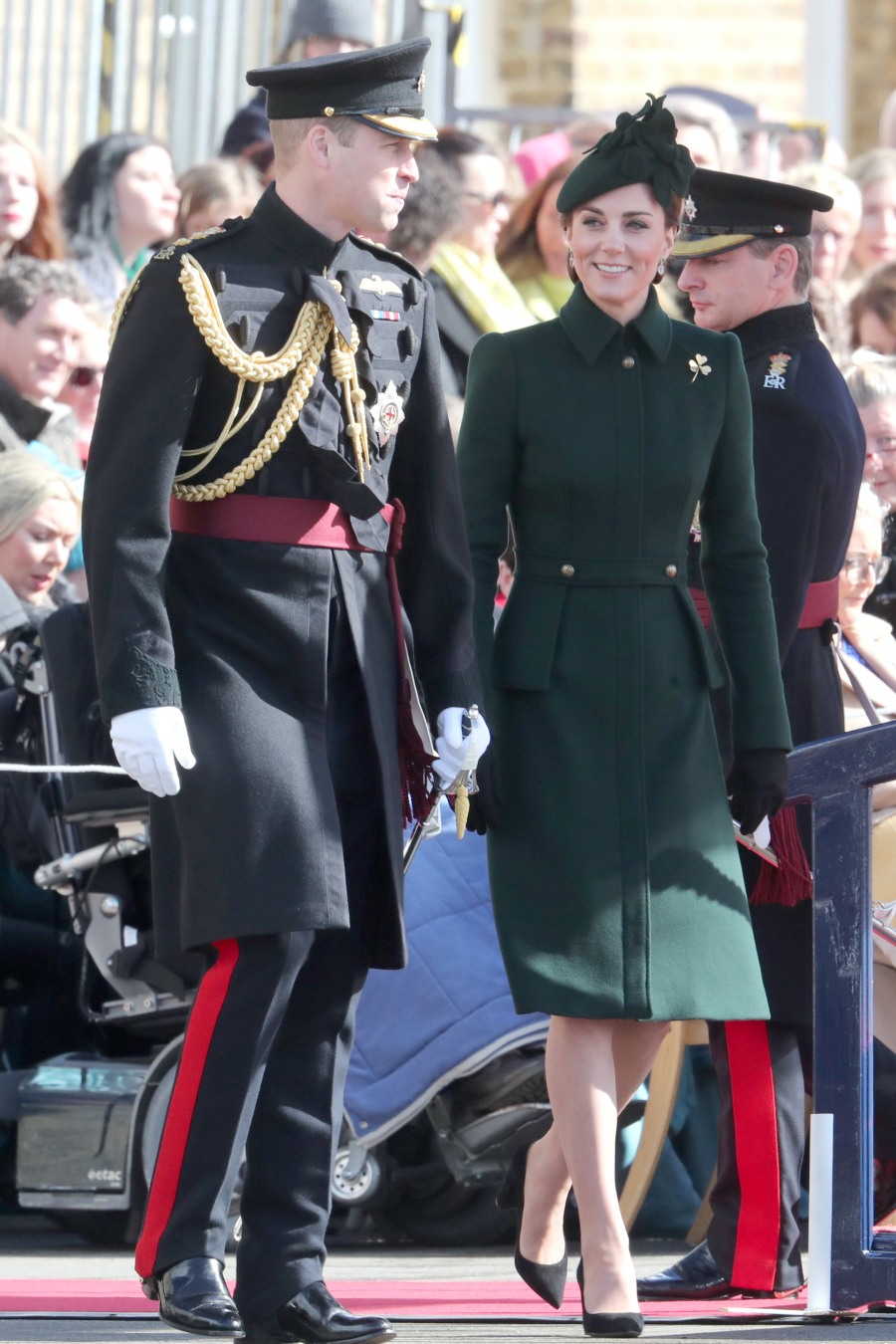 Happy St. Patrick's Day! Several years back, the Duchess of Cambridge got "in trouble" for refusing to make her annual trip to visit the Irish Guards on St. Patrick's Day. Her reasoning for that snub is still unclear, to this day, other than the excuse given around that time, which was along the lines of "Kate doesn't want people to expect her to show up for annual events every single year, for reasons." Well, as we've seen in the past year, Kate has found a brand new keen energy, so she actually shows up for these kinds of events and then some.
So, here are some photos of the Duke and Duchess of Cambridge today at the Cavalry Barracks in Hounslow, home to 1st Battalion Irish Guards. I'm super-impressed that Kate got a new green coatdress – she tended to do recycled looks for St. Patrick's Day, but this year she commissioned a new Alexander McQueen look with a vaguely military feel. The cut of this reminds me a lot of the McQueen look she wore to Remembrance Day last year – that Remembrance Day coatdress had a different collar, but otherwise the cuts (and buttons) are very similar.
And of course I'm including photos of the true star of St.Patrick's Day every year, Domhnall the Irish Wolfhound, who lives with the Irish Guards and is, like, their mascot. Every year, Kate presents Domhnall with a cluster of shamrocks on his collar. Domhnall is a very good boy.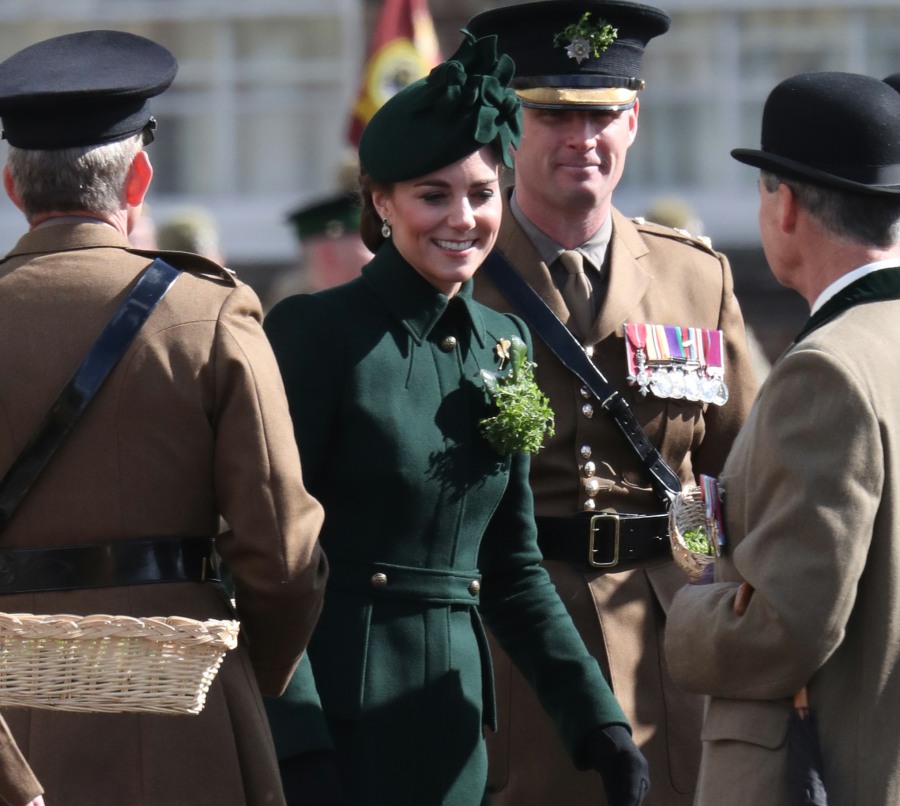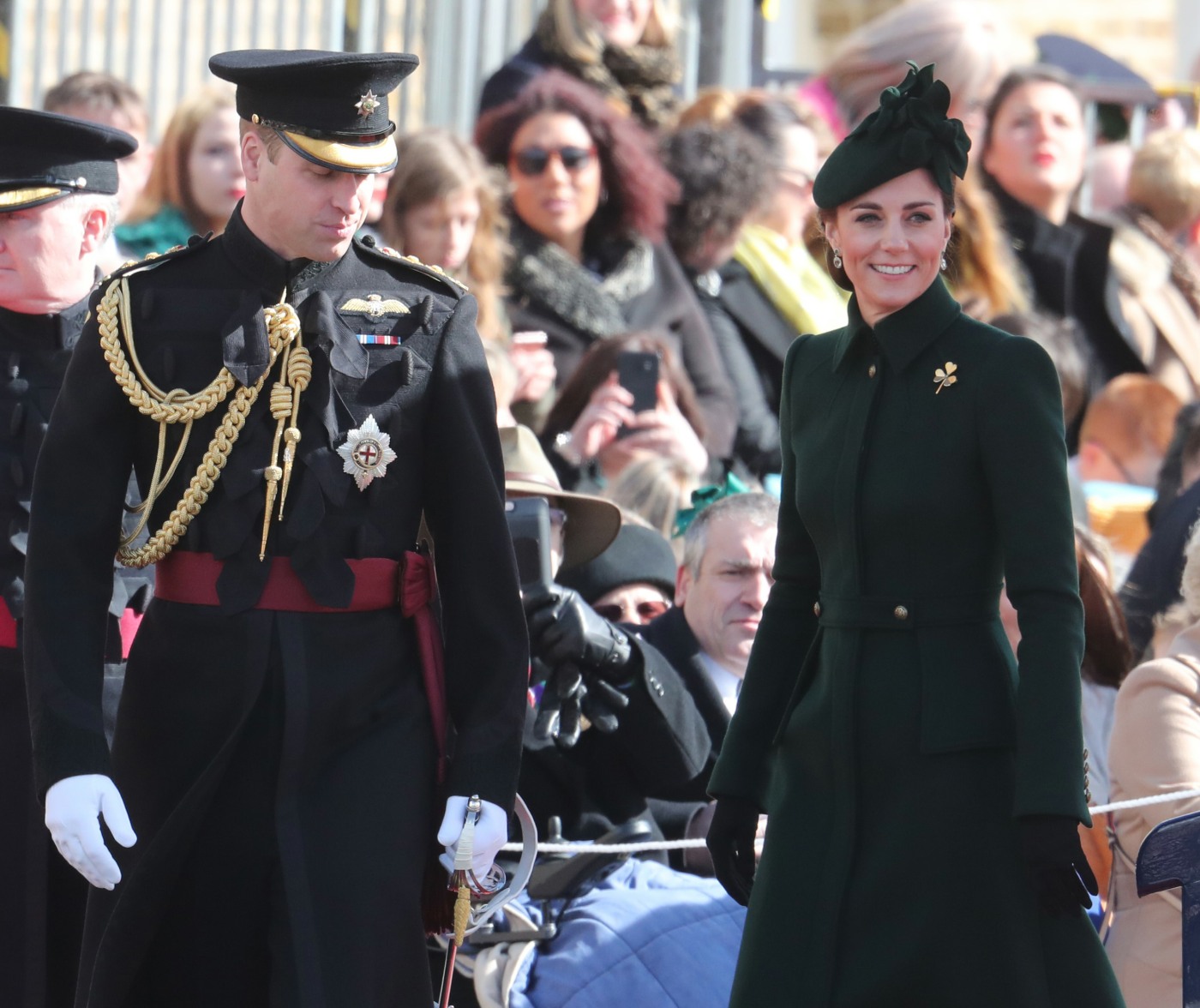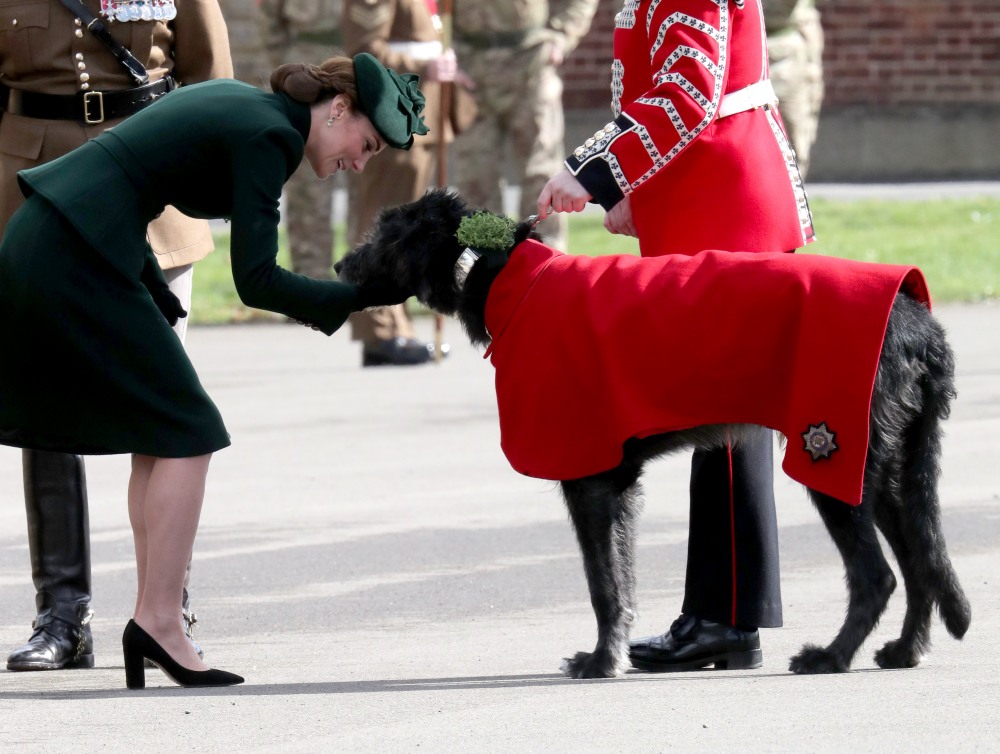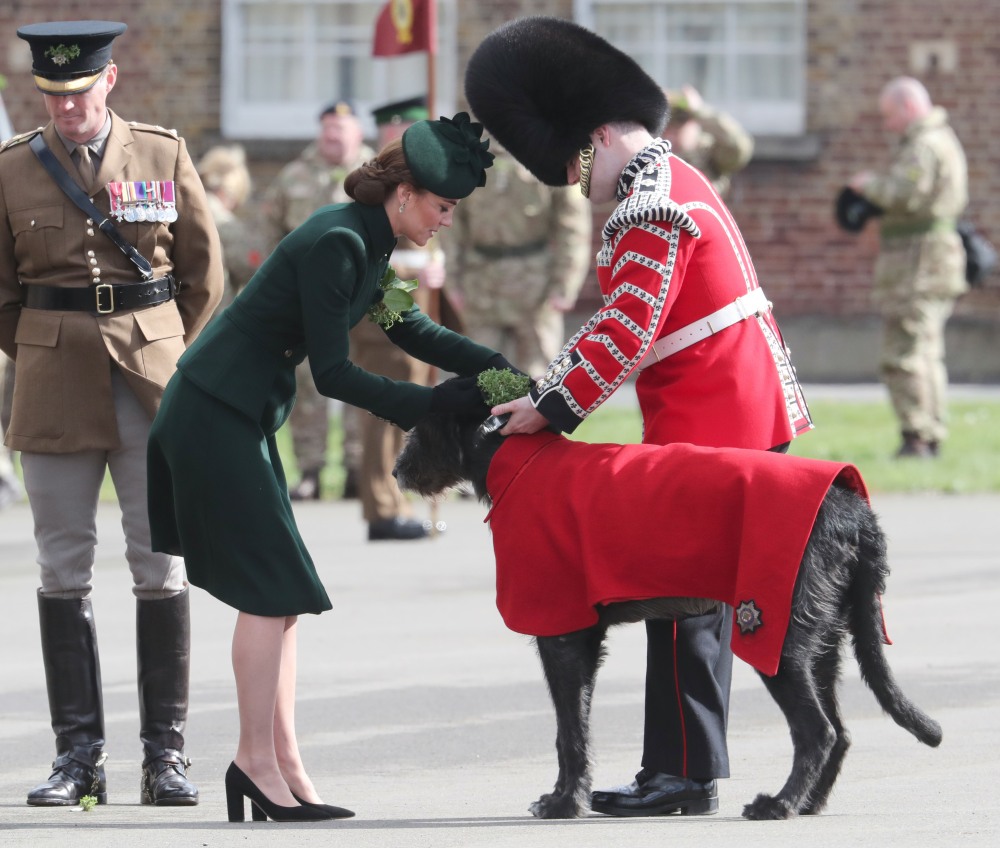 Photos courtesy of WENN.
Source: Read Full Article