The Hair Trends You're Going To See Everywhere This Year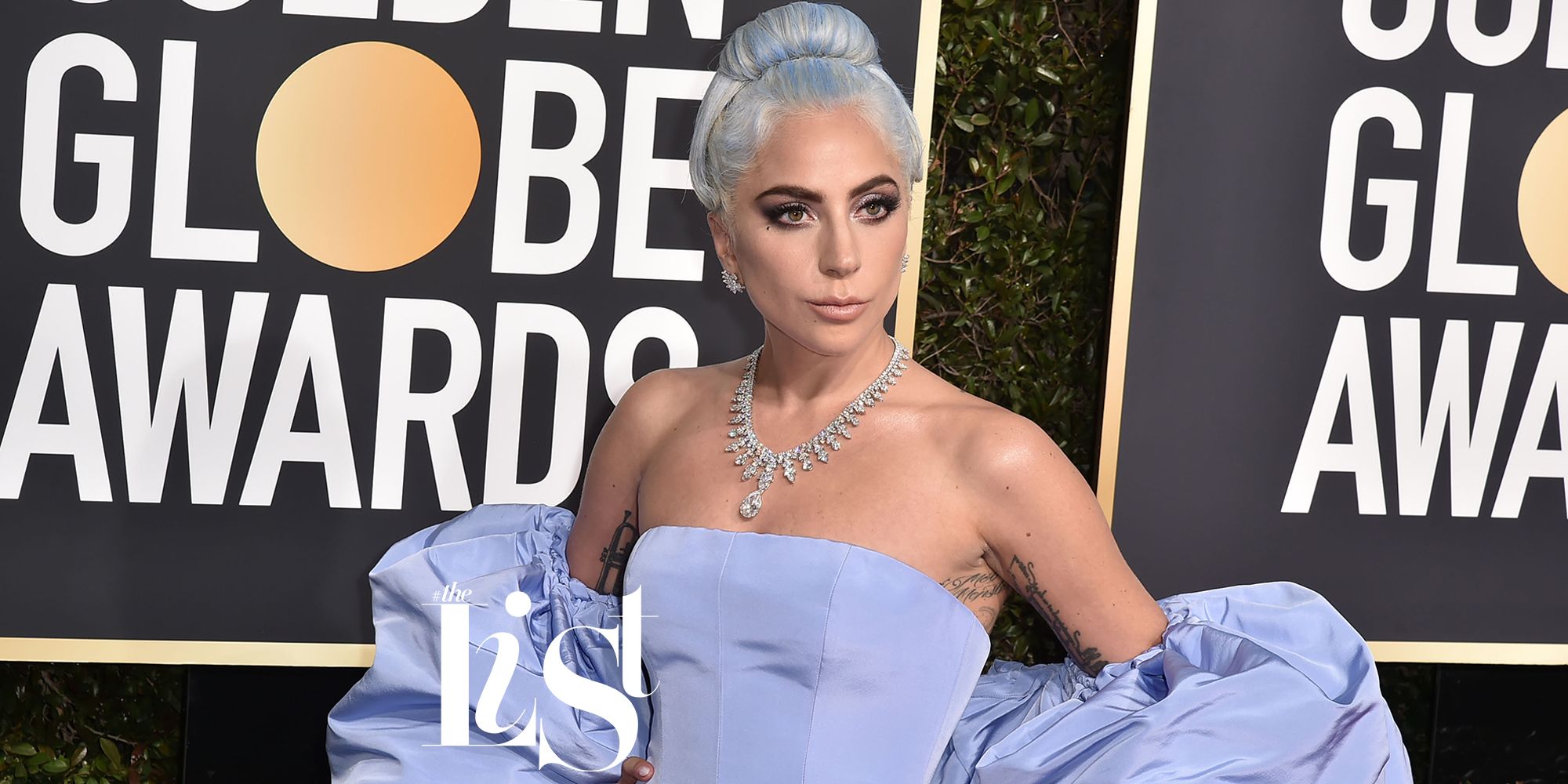 Consider 2019 the official year of the hair accessory. This year, headbands take on a new form called hatbands, sparkly barrettes make a wordy hair statement, and if your hair color isn't precisely matching your outfit—you're doing something wrong. Follow along as we track the 10 biggest hair trends of 2019, from the runways to the red carpet.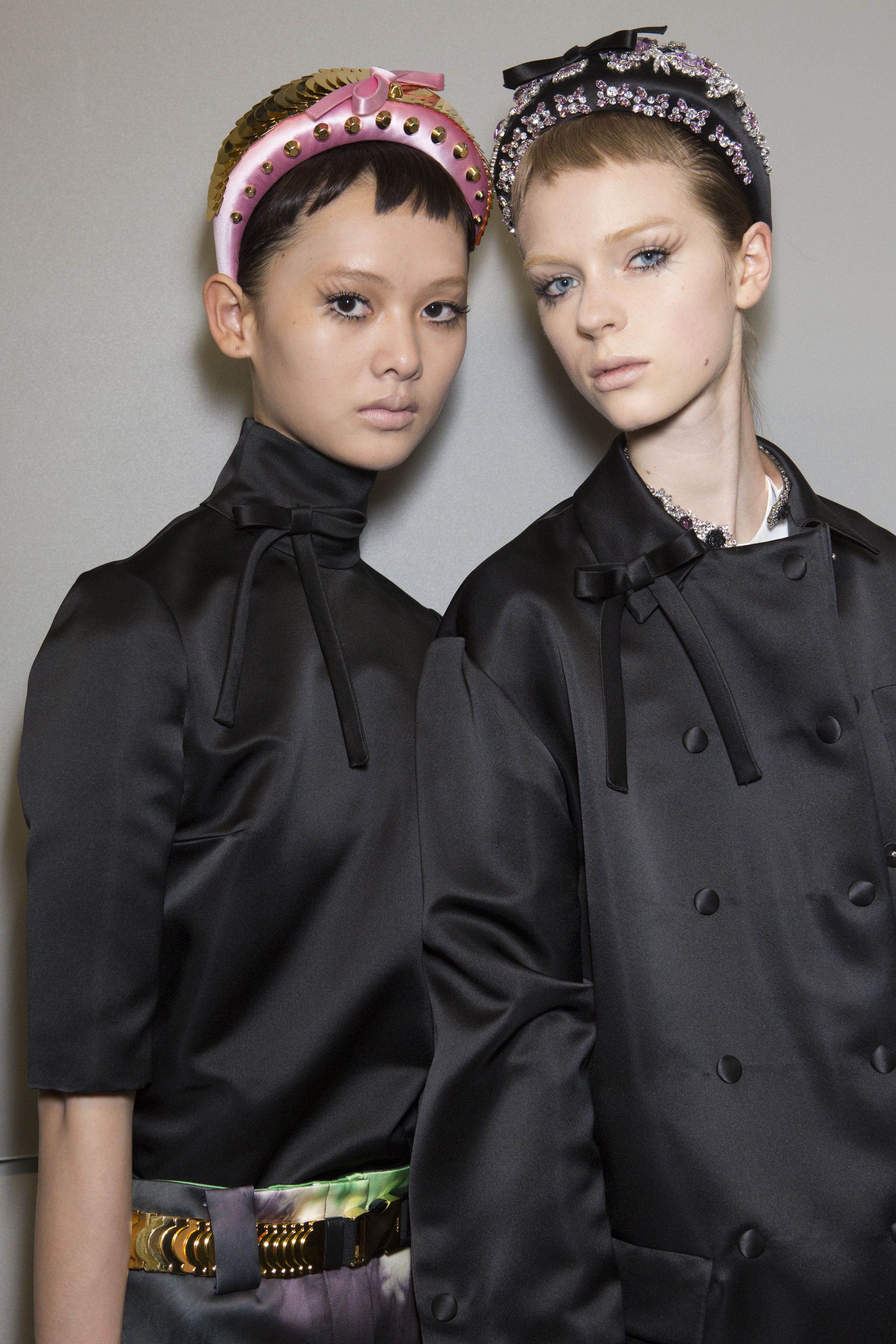 We have a new word to add to your beauty lexicon: hatband. What is it? A hatband is a headband that is so big, it's almost technically a hat. We saw the look on the spring/summer 2019 Prada runways—and at the last several royal events (Kate Middleton is a fan).
SHOP
Kylie Jenner kicked off 2019 by dyeing her platinum blonde hair a powdery blue shade. Since the beauty mogul spawns trends almost every day of her life, we're predicting that this particular shade of blue hair will be seen all over Instagram in the coming weeks.
SHOP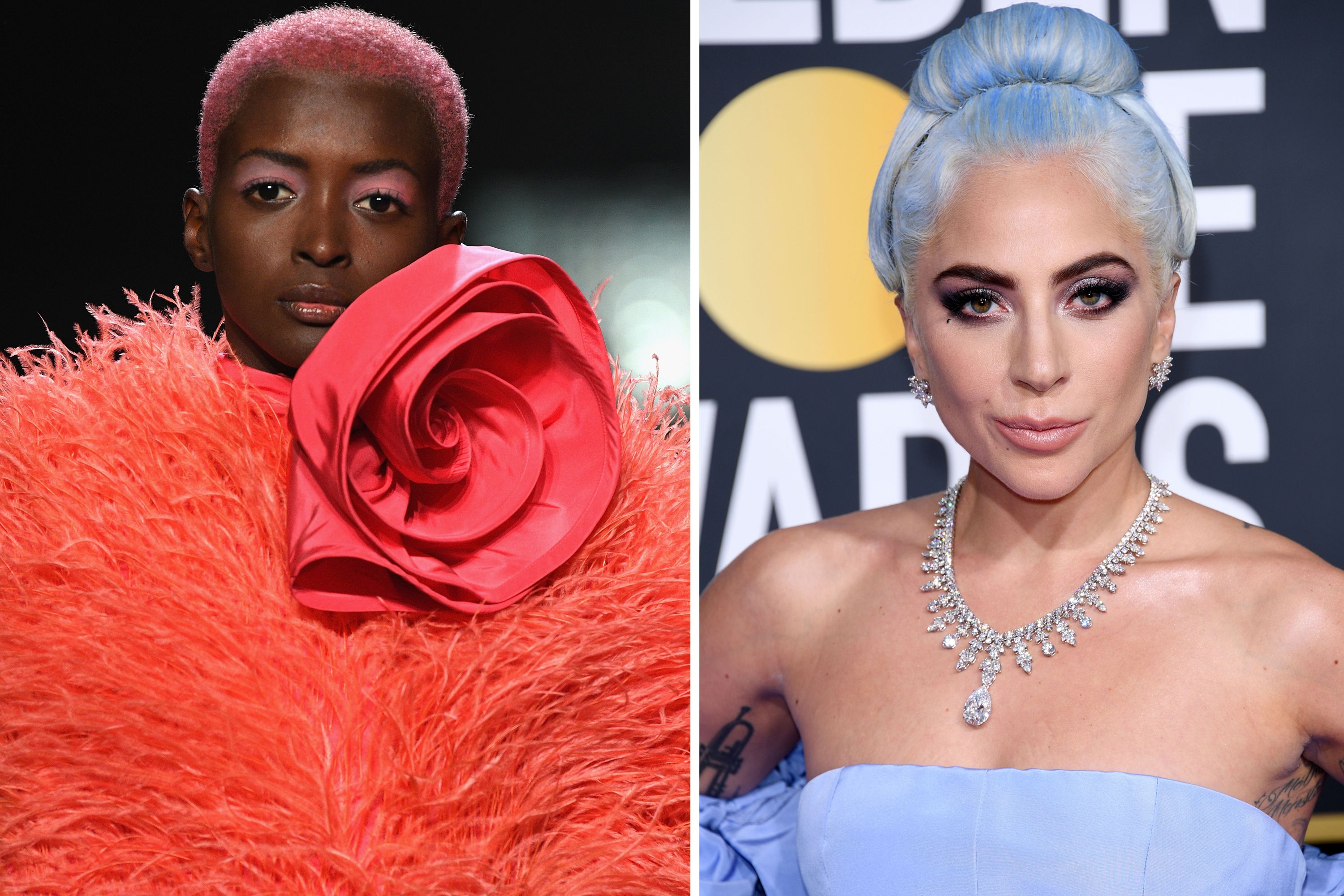 The colorful hair trend actually kicked off on the Marc Jacobs spring/summer 2019 runway, where dozens of models had their hair dyed varying shades of pastel to perfectly match the colors of the fabrics in the collection. The matchy-matchy hair trend was brought to the red carpet by Lady Gaga at the 2019 Golden Globe awards. The singer-turned-actress painted her platinum blonde hair with streaks of periwinkle to match her gown.
If you buy one hair accessory this year, make it a velvet hair bow. From the royals to the red carpet, hair bows are having a moment. The best part is you don't have to spend a lot to get in on the trend—and wearing one is as simple as tying it around a ponytail or snapping a bowed barrette into a pulled-back style. Any color will work just fine, but classic black makes the accessory a little less saccharine.
SHOP
It's easy to forget to care for your scalp—but that's where healthy hair gets its start. You'll notice more scalp-care products than ever before on the shelves of your local Sephora, Ulta, and drugstore this year. Brands like Ouai, Dry Bar, Living Proof, and Kristin Ess Haircare are all releasing masks, scrubs, and moisturizers, and micellar cleansing waters designed specifically to soothe, gently cleanse, and hydrate your scalp.
Wearing one hair accessory is great. Wearing three is better. But this year, you're not on trend unless you're wearing every glittery, sparkly, and ornate hair bauble you own—all at once.
SHOP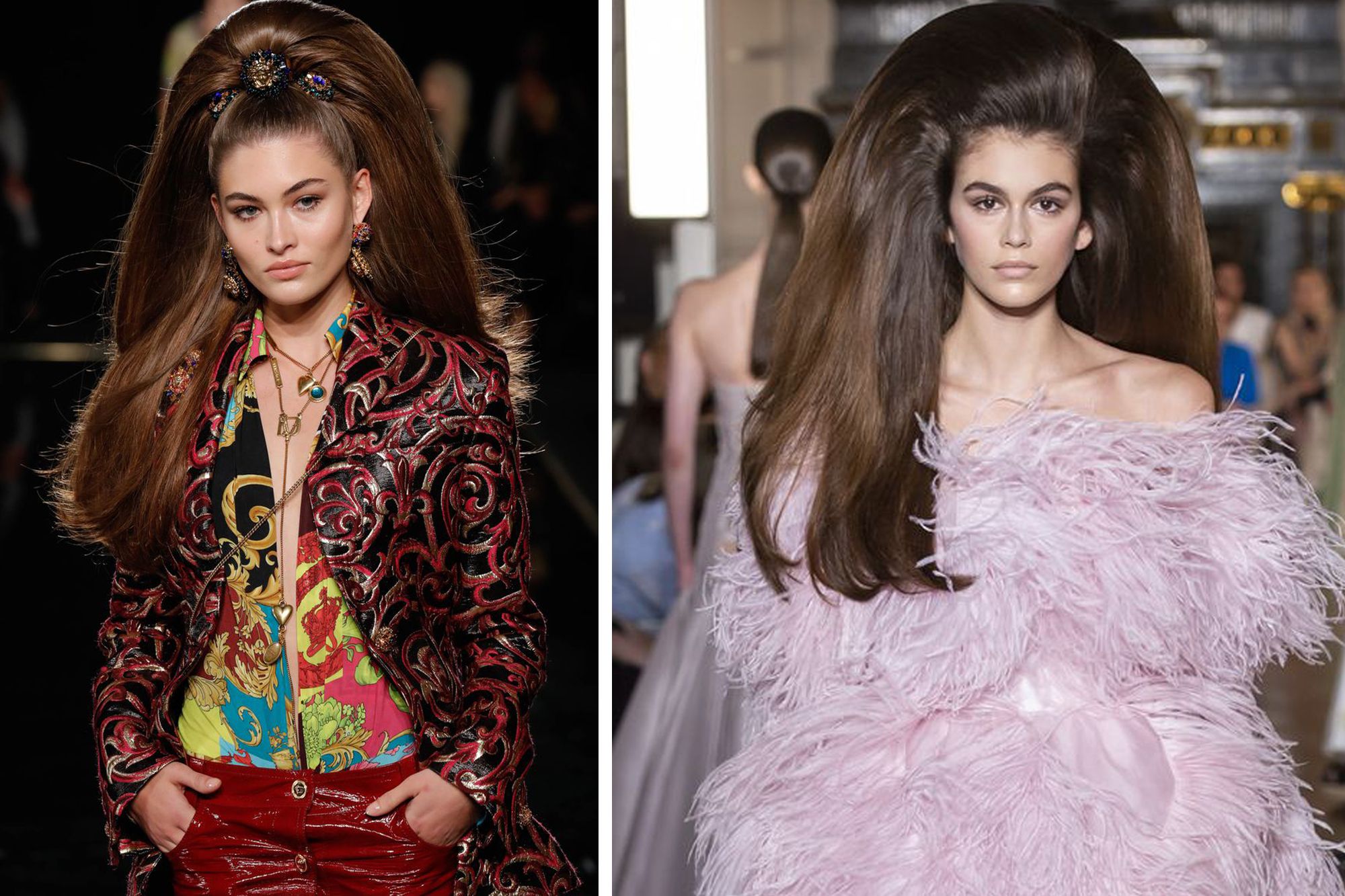 The spring runways brought us the biggest hair trend of the year—literally. Big hair is back, and the more voluminous, the better. We saw the look on model Grace Elizabeth at Versace's most recent show, and on Kaia Gerber on Valentino's spring runway.
SHOP
The '90s beauty resurgence isn't going anywhere in 2019. Case in point: blunt bobs are the haircut everyone will be wearing come spring. We love this super-sleek version supermodel Irina Shayk just wore to the 2019 Golden Globes, courtesy of hairstylist Harry Josh.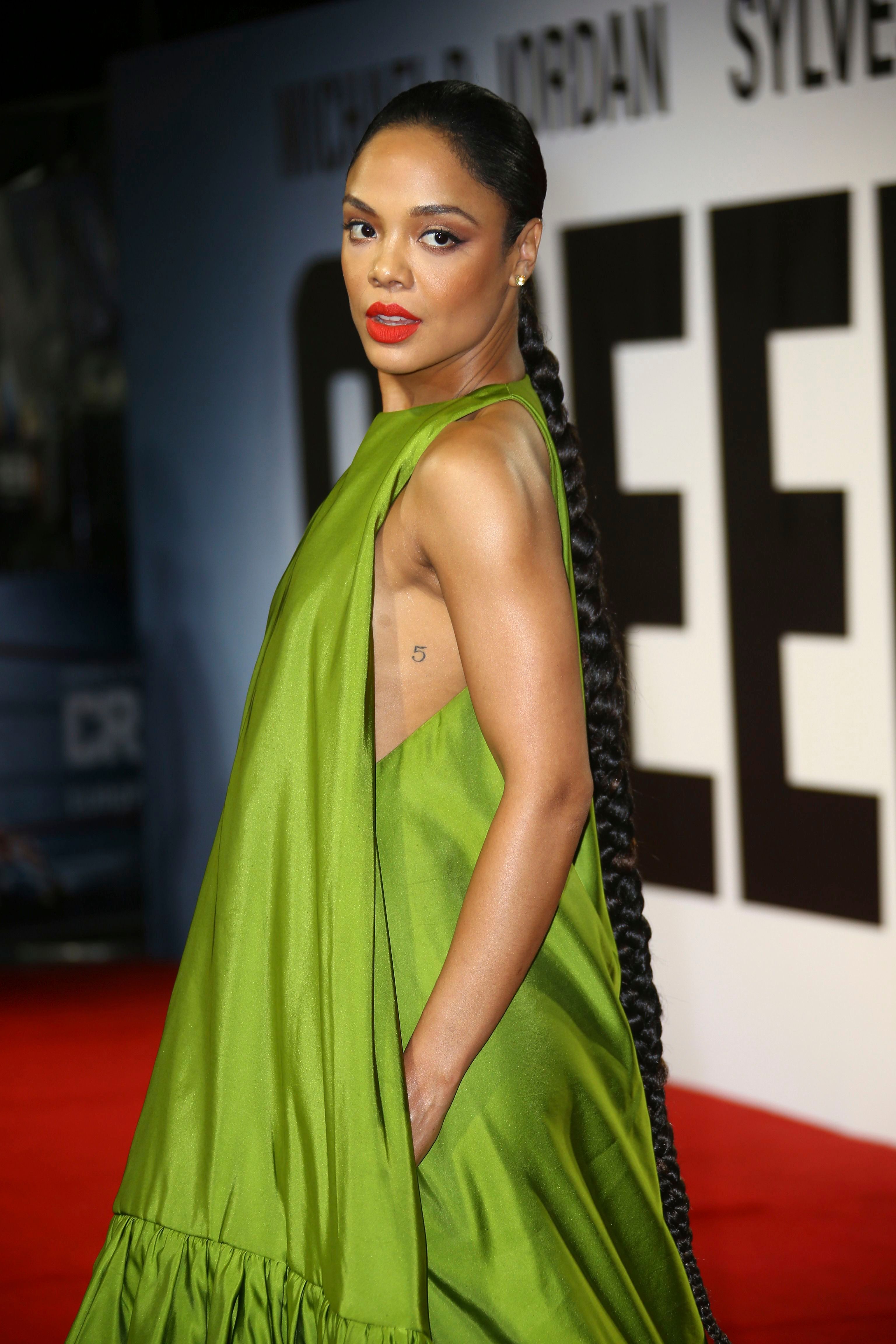 This is the year of hair extremes. If your hair isn't in a blunt bob, then it should be touching the floor. Well, almost. Ultra-long hair is still trending, and we've seen it recently on the likes of Ciara and Tessa Thompson. The latter wore a killer braid that nearly grazed the floor to the premiere of Creed II back in November. It might be the year to finally invest in a pair of hair extensions, if you haven't already.
This year is bringing a new meaning to the phrase hair statement. Designer Ashley Williams has been making statement pins with phrases like "Sex," "Girls," and "Ugly," for years, but the trend really took off when celebrity hairstylist Justine Marjan released her own version with Kitsch in late 2018. NYC-based hair accessory brand Lelet NY even made a custom "Thank U, Next" pin for a certain celebrity. You can expect to see sparkly, statement-making pins in every phrase imaginable this year.
SHOP

Source: Read Full Article