Kelly Rowland on Her Short Hair in Destiny's Child: "It Was This Statement of Individuality"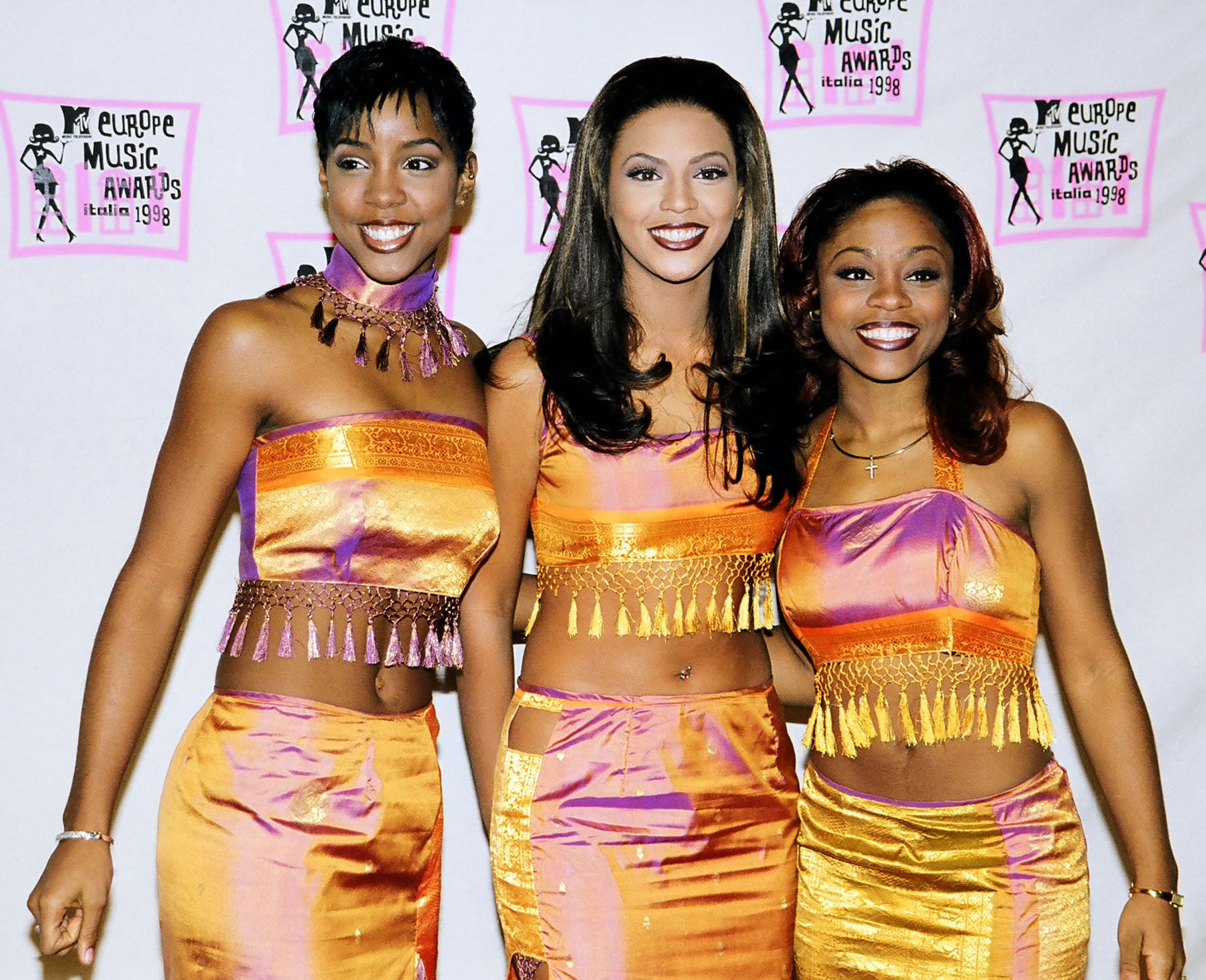 Kelly Rowland has a lot of love for her hair — or, as she calls it, her "crown" — but that hasn't always been the case. As a preteen, the Destiny's Child alum struggled with embracing her natural texture due to mainstream perceptions about how women's hair should look. But by her earlier days with the girl group, that feeling managed to fade into the background thanks to the statement-making pixie cut she was known to sport. "I thought I was fly, period," she told POPSUGAR. "But I was like, 'Okay. I love my hair.' I felt like I was, amongst four girls, people knew that it was me. It was this statement of individuality."
For Rowland, wanting to encourage others to embrace their texture is what drew her to Dove's newest campaign, which emboldens young women to wear their hair proudly. The singer recently partnered with the beauty brand on the release of her new song, "Crown," which is now available on Spotify. "I remember when my mom used to say, 'Your hair was your crowning glory,'" Rowland said, explaining the meaning behind the song's lyrics.
"Crown" couldn't have been released at a better time, as more and more young women — including Faith Fennidy, who appears in its accompanying music video — are becoming victims of hair discrimination on platforms small and large. For that reason, Rowland hopes to shift our understanding of what it means to have beautiful hair and encourage people to celebrate all types of it. "[It's] all about instilling confidence in this next generation of girls so they don't have to succumb to the beauty standards of what other people think is gorgeous hair," she said. "It's the way they want to do it. And they start changing the narrative of what beautiful hair is to them. It's your hair. It's their hair. It's my hair. It's everybody's hair. It doesn't have to be one thing or look like one thing. It's different colors, textures, everything."
How does she go about caring for her crowning glory? Her go-to hair product list is actually pretty simple: "I swear by coconut oil as a conditioner," she said. "[And] castor oil to kind of like — because it's thicker, to kind of lay my edges down." Rowland is also a big fan of protective styles like braids and cornrows, though she's not opposed to big chopping if she really wants to switch things up. "I'm going to do that when I'm 50. Cut it all off," she laughed. "It just looks so free."
You can listen to "Crown" now on Spotify and watch the music video ahead.
Source: Read Full Article