Instagram Has Voted: This Is the #1 Concealer of 2018
Fact: Picking out new beauty products is hard. Sure, not as hard as, like, manual labor, or suffering through another holiday with your #MAGA uncle, but still—hard. Thankfully, the internet is here to alleviate your woes by unofficially announcing the absolute best concealer of 2018. And the winner is, unsurprisingly, awesome.
Wow, the suspense! But before I reveal, here's a disclaimer: The whole internet did not sit down and vote on the best concealer (though I wish it did). No, these findings come from Instagram's beauty resource, @trendmood1, a.k.a. the TMZ of the beauty world.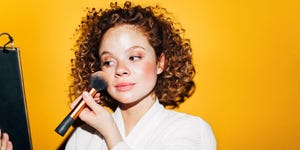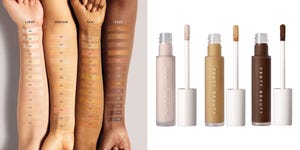 Earlier this week, Trendmood1 asked its 1.2 million users a few beauty questons via polling, like whether the best brand of 2018 was Jeffree Star or Fenty (winner: Fenty), whether the best setting powder of the year was Laura Mercier or MAC x Patrick Starrr (winner: Laura Mercier), or whether the best foundation was Too Faced Born This Way vs. Estée Lauder Double Wear (winner: Too Faced).
Trendmood1 says that one-million people voted on the polls, so although it's not a perfect science (there were only two answers, and not every person may have voted on every poll), it's still a better representation than if you asked, you know, your mom.
View this post on Instagram
The final votes are in!! Over 1 Million votes!! 🙌🏼🙌🏼 And the winners are 🥁: . 🏆 Brand Of The Year – @fentybeauty . 🏆Collab Of The Year – @jamescharles x @morphebrushes . 🏆Product Of The Year – @fentybeauty Gloss Bomb . 🏆Emerging Brand Of The Year – @juviasplace . 🏆Drug Store Brand Of The Year – @wetnwildbeauty . 🏆Eyeshadow Palette Of The Year – #MorpheXJamesCharles Artistry Palette . 🏆Skin Care Product Of The Year – @tatcha Water Cream . 🏆Foundation Of The Year – @toofaced Born This Way . 🏆Concealer Of The Year – @tartecosmetics Shape Tape . . 🏆Setting Powder Of The Year – @lauramercier . 🏆Lip Product Of The Year – @fentybeauty Gloss Bomb . . 🏆Brushes Of The Year – @gabyrosmakeup . 🏆Trend Of The Year – Cut Crease . . This was so much fun!!! Thank you so much to everyone from our beautiful makeup community who voted!! And thank you to the AMAZING brands for all of the hard work and great products you make for us #makeupjunkies 😜can't wait for what 2019 has in store for us! What would u like to see this year? ✌🏼💜 XO #Trendmood
A post shared by TRENDMOOD (@trendmood1) on
But as someone whose pale face desperately needs concealer at all times to look alive, I was most interested in the showdown between Tarte's Shape Tape concealer or Too Faced's Multi-Sculpting Concealer. Both have thousands of rave reviews and cult followings, but the winner, with a whopping 78 percent of the votes, was Tarte. *Cue champagne popping*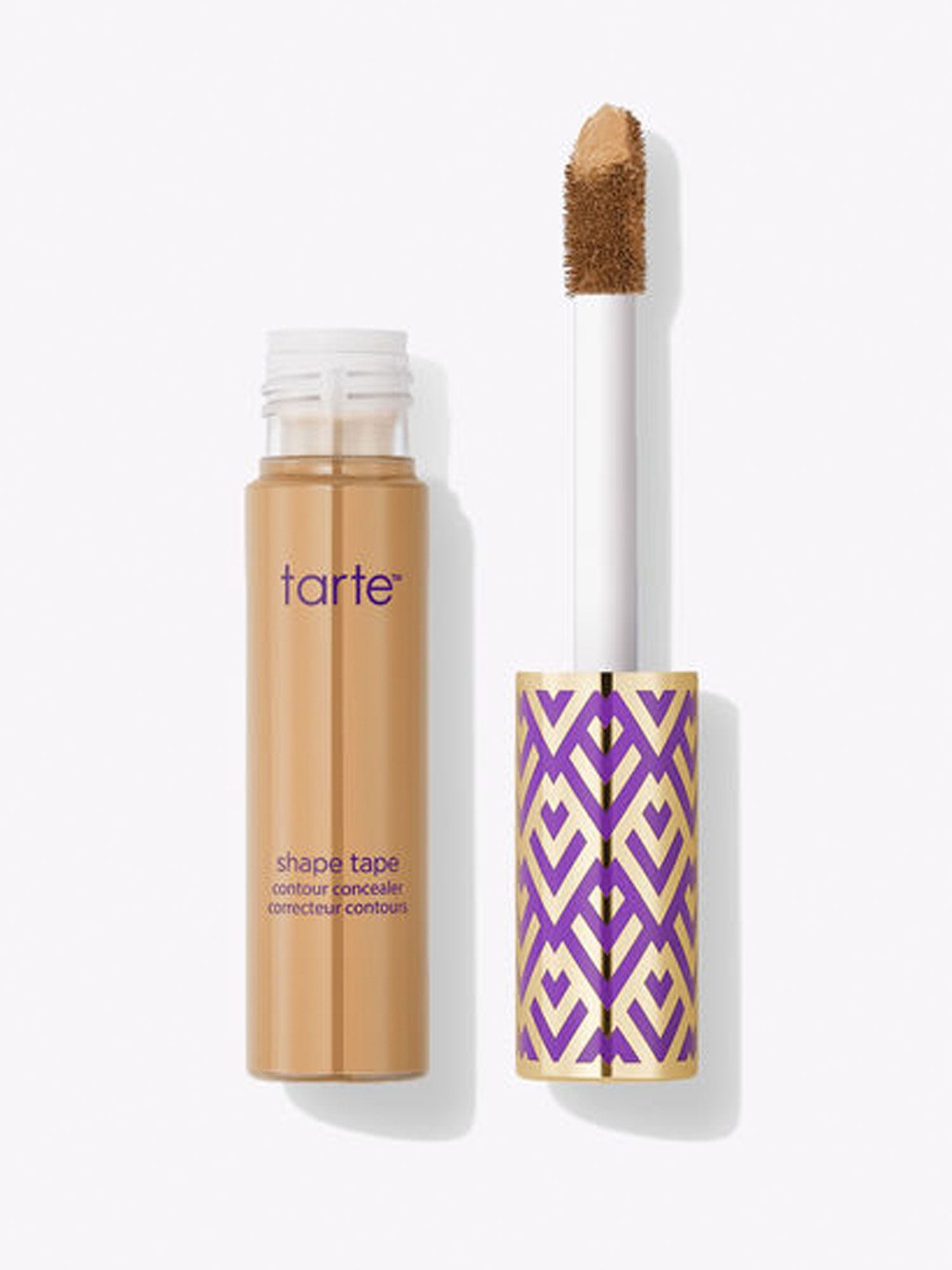 To be fair, it's hard to compete against one of the most insanely loved concealers in the last few years. On Ulta alone, it has almost 10,000 five-star reviews, and for good reason: The creamy, semi-matte formula comes in 30 shades that won't crease or run down your face by noon. It really is an amazing product, and (roughly) 780,000 people think so, too.
Hell, all of the products Trendmood1 polled are amazing. Which means you now have another reason to stock up on new products—because the internet told you to.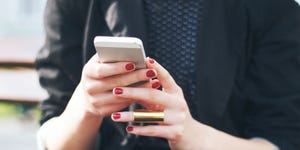 Source: Read Full Article